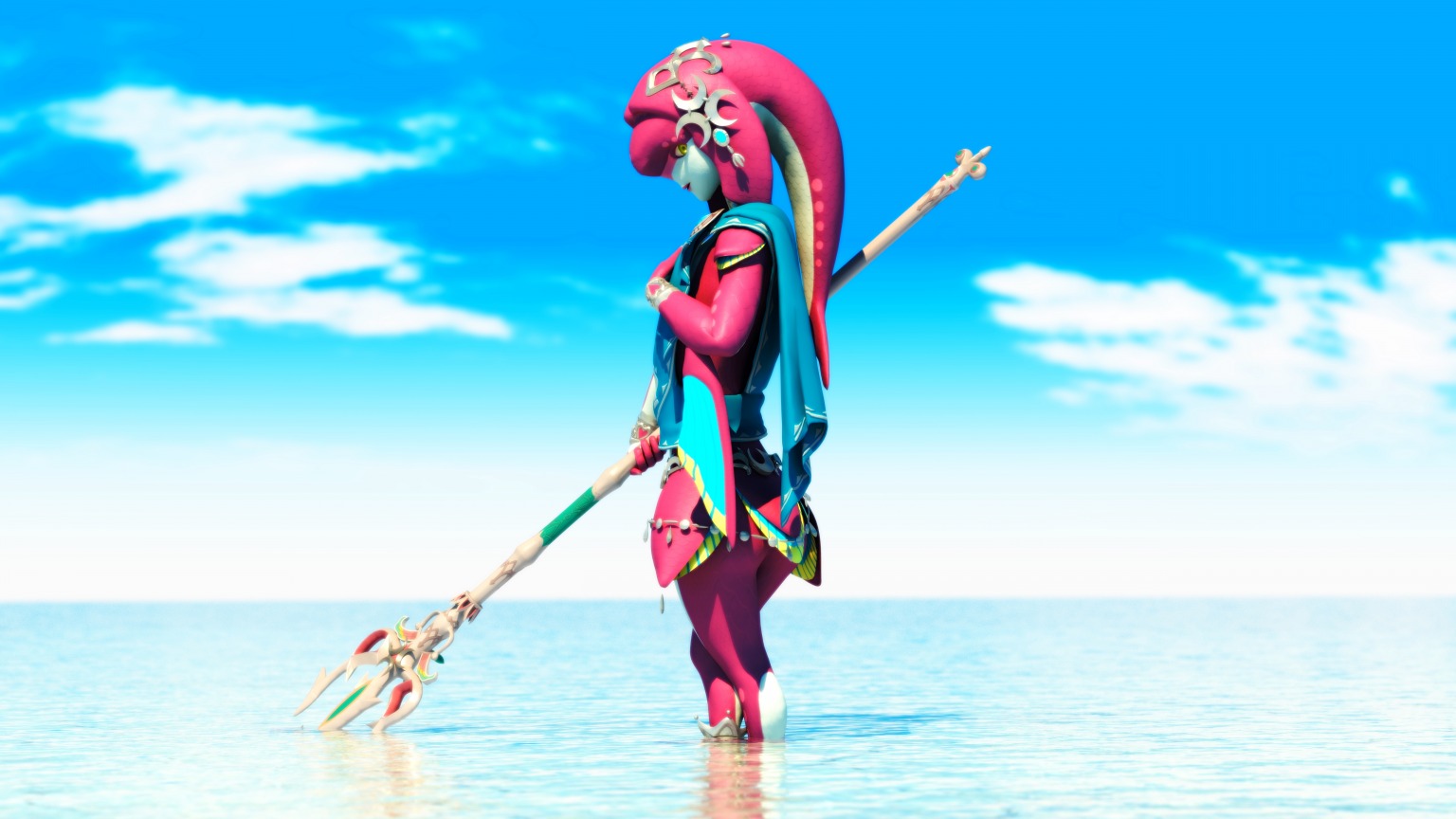 A Graceful Catch
Mipha has arrived! Very simple work this week, but I wanted to give my new Mipha model a proper road test.
Beyond the standard model, I've given her the eyes I made forever ago, along with adding some surface texture to her skin in the form of some subtle scale patterns, and of course smoothing on her jewelry and body.
Mipha was by far my favorite character in Breath of the Wild. She was adorable, capable, and absolutely sugary sweet. Not sure if I can really do much in the way of Pinups with her, but we'll see what happens!
Thanks for looking!
© Mipha - Nintendo