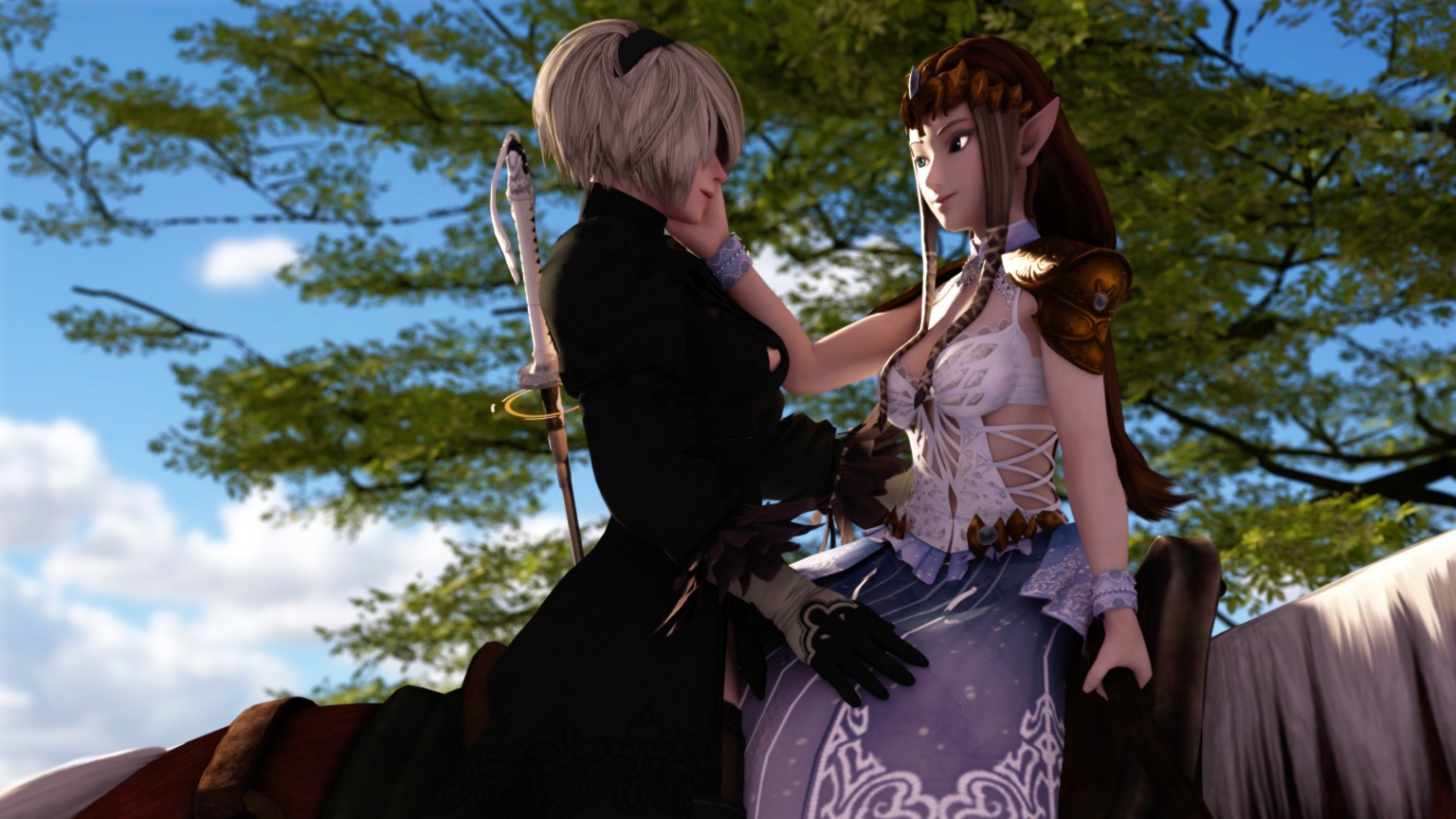 A Princess and Her Knight
This was an extremely interesting idea I got from a good friend! I'm not sure I ever would've thought of this pairing, but between the ladies themselves, and the frankly excellent lighting that I just sort of fell backwards into, I absolutely adore how this piece turned out!
2B here makes for a hell of a replacement for Link while he's away on other assignments, don't you think? :)
Thanks for looking!
© Zelda, 2B - Nintendo, PlatinumGames