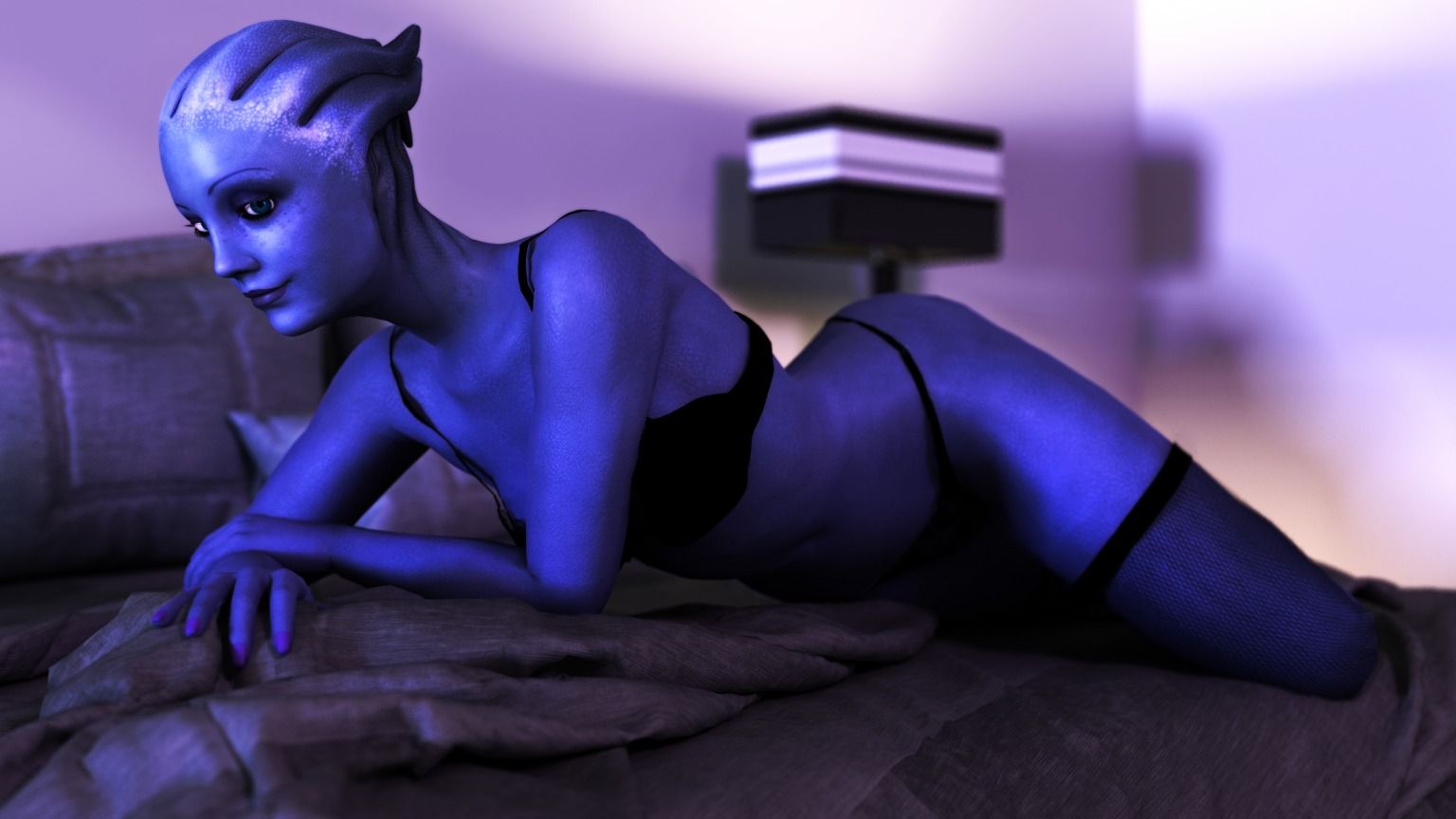 Cobalt Curiosity
Posted: September 28, 2019
I noticed the other day I haven't done a lot of Liara lately, which is surprising. So let's remedy that!
Kind of a simple pinup this week, another one inspired by a find on Imgur. Also more experiments with futanari. I don't think I'd ever have it as part of a "human" character but with aliens and Twili, what can I say. Little variety never hurts as they say.
Don't worry I'll continue packaging them separated since I know a few of my followers aren't digging it, and that's cool. Thanks for looking!
© Liara - Bioware