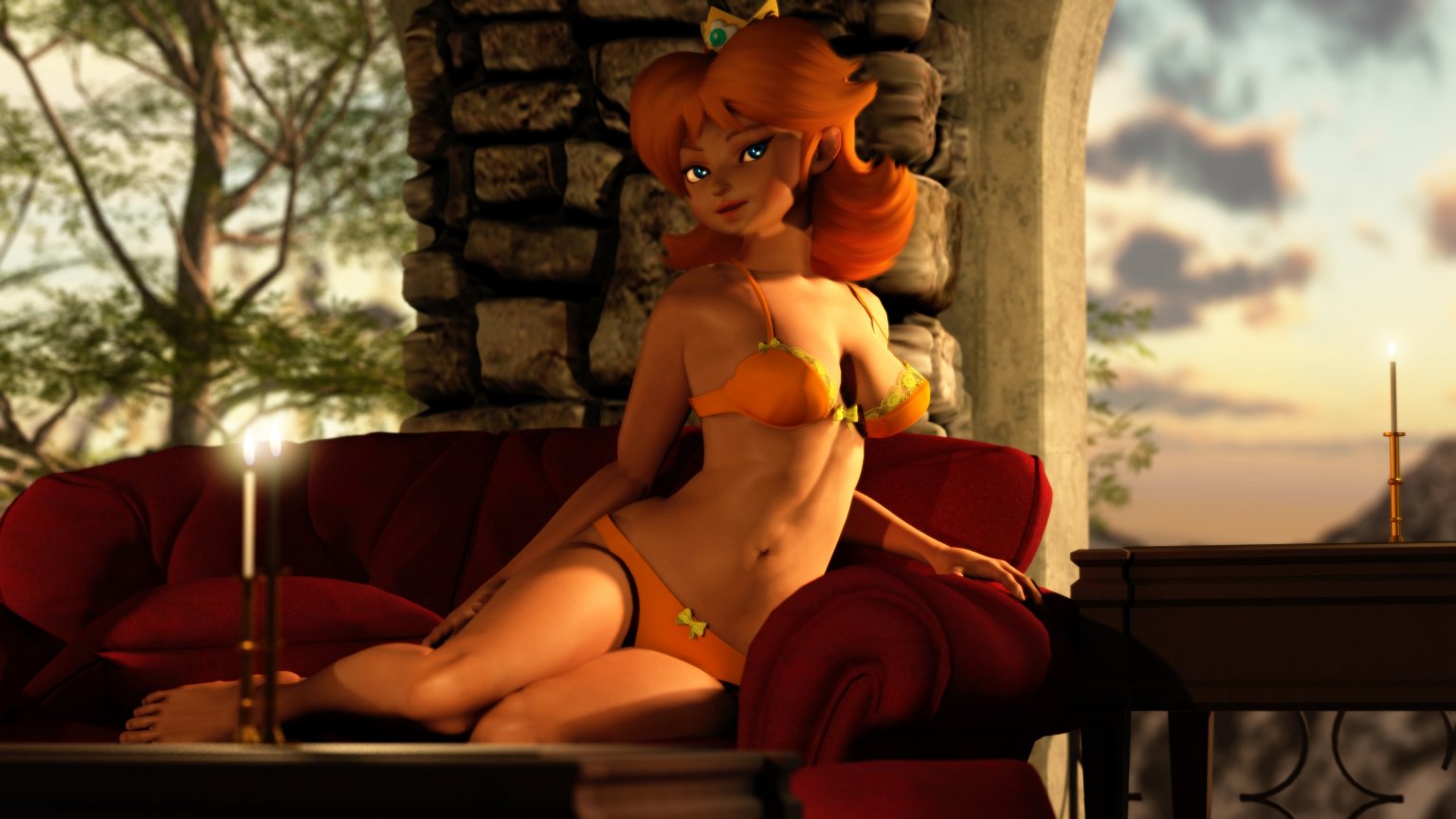 Daisies in the Morning
This week a relatively simple one, only because I have something really complex coming next week and needed the servers free, hehe. We have Daisy striking a pose on her veranda, overlooking some woods.
I know this one is a little less than I usually like to put in, but if nothing else, I'm a huge fan of how the high-contrast lighting here turned out. :)
Thanks for looking! NSFW Alts available via Patreon and Tumblr at the end of this month.
© Daisy - Nintendo