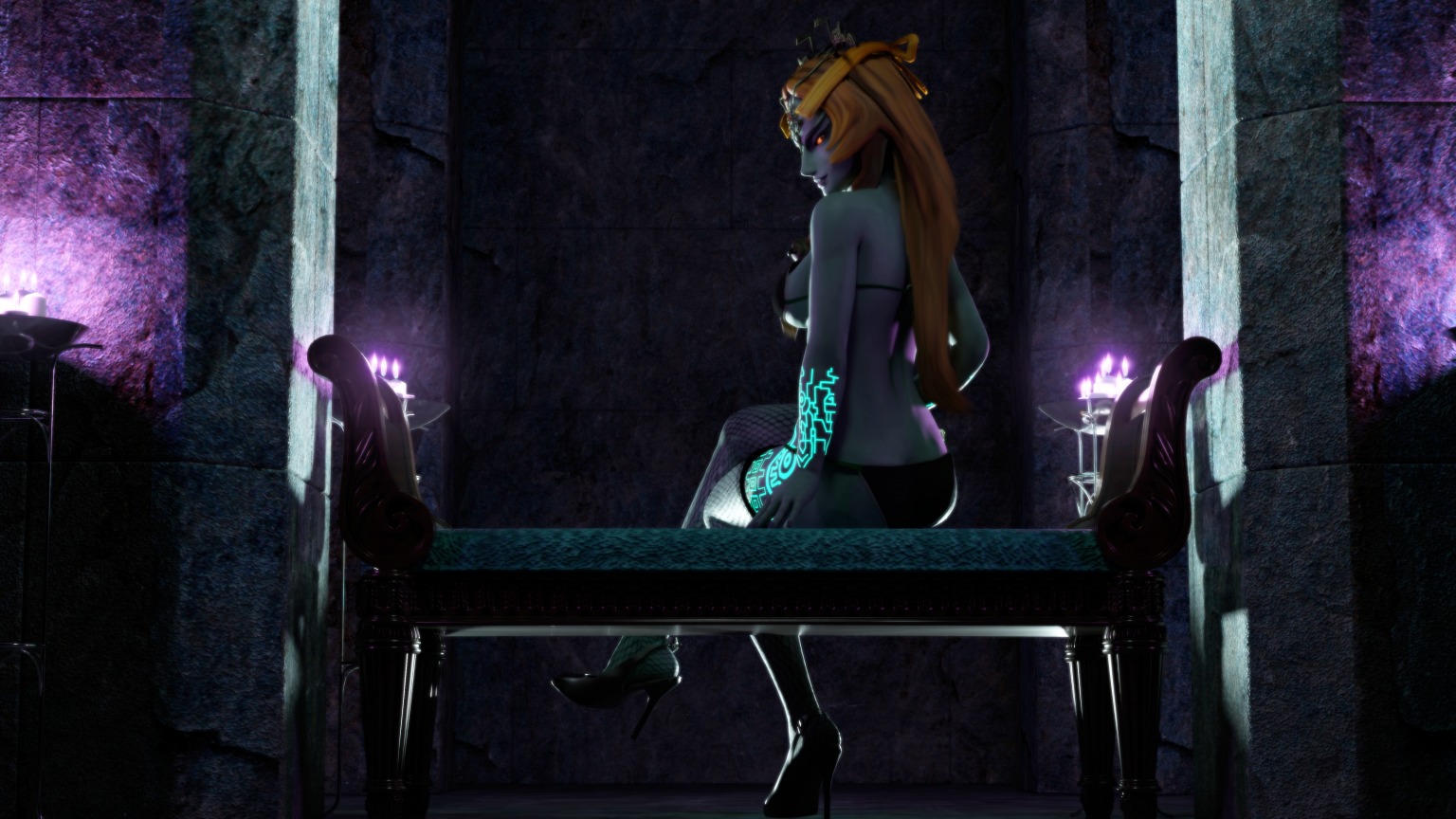 Damsel of the Dusk
Posted: February 27, 2021
This week's pinup was meant to be a Yennefer piece, but unfortunately I ran into some issues with the model and I couldn't get the finished renders to the wife in time to be edited. So, we fell back on this one, a lovely shot of the lady Midna! Because there's no such thing as too much Midna art.
This was another of those "I saw a model photo on Instagram" and immediately had to replicate the pose (though the final version ended up being 2 poses… oops) and I absolutely LOVE what she was able to do for these relatively basic renders in the post! The flames especially, 100% her, and absolutely gorgeous.
No futa alts for this one… I didn't think it felt the vibe, hope that's okay. :) If they're missed that badly feel free to comment, and if there's a lot of interest, I'll see what I can do.
Thanks for looking! This wraps up February. See you next month, and thanks for your support everyone!
© Midna - Nintendo