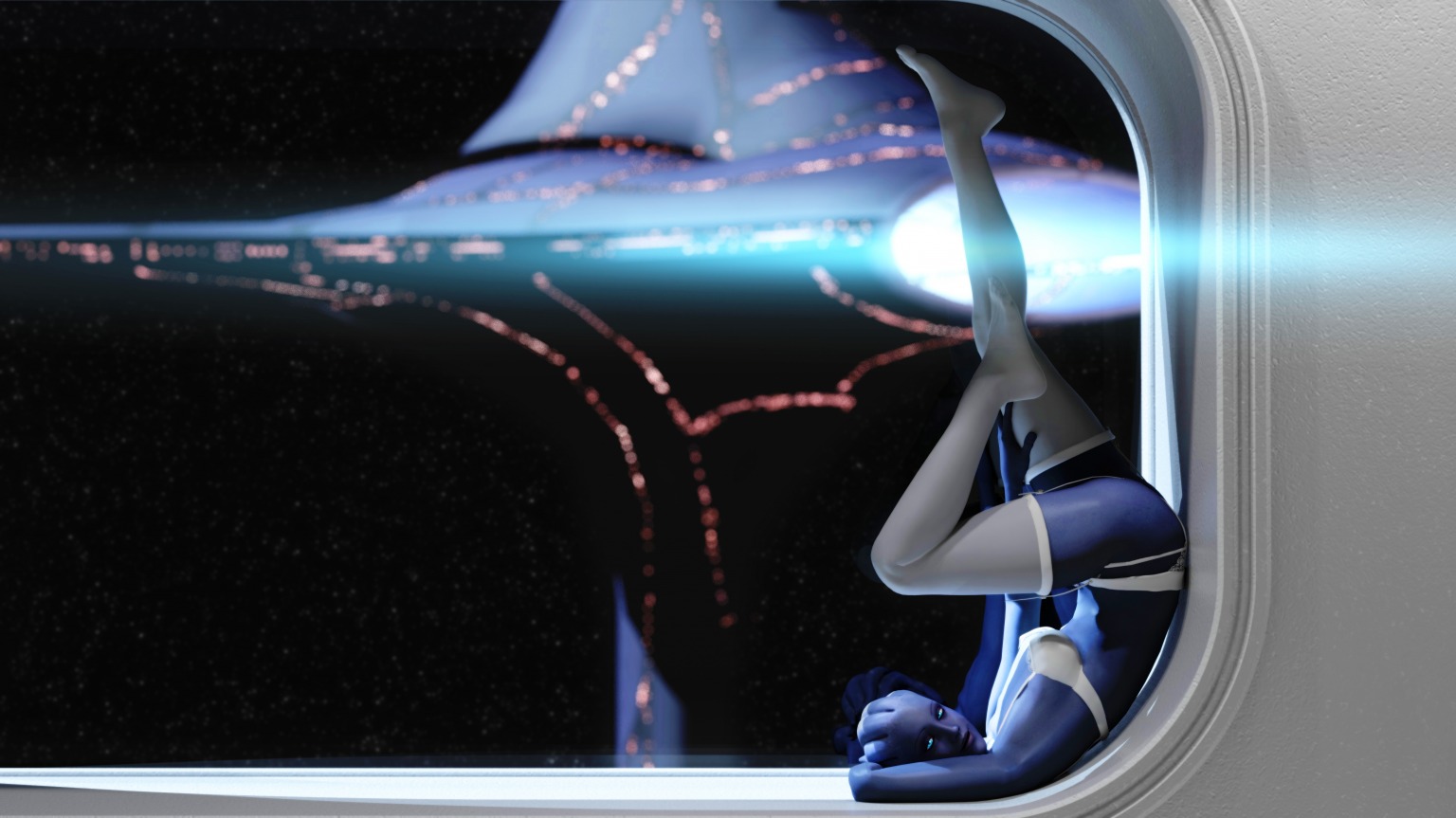 Destiny's Ascension
Posted: November 10, 2018
This week we have a lovely solo with Liara, posing for us before the beautiful Destiny Ascension.
The Asari ships have always held a special place in my heart, and I'm sad we don't get to see much of them beyond her, and her almost-twin from the first game (or at least, not that I remember). They're much like the Asari themselves; beautiful, shapely, and devastating to their opponents.
As is Liara here. I loved playing with the reflection off of the glass to accentuate the pose, and the lighting too. Also the ships are real scale, making these scene immensely large. Took awhile to render, hehe.
Thanks for looking!
© Liara - Bioware