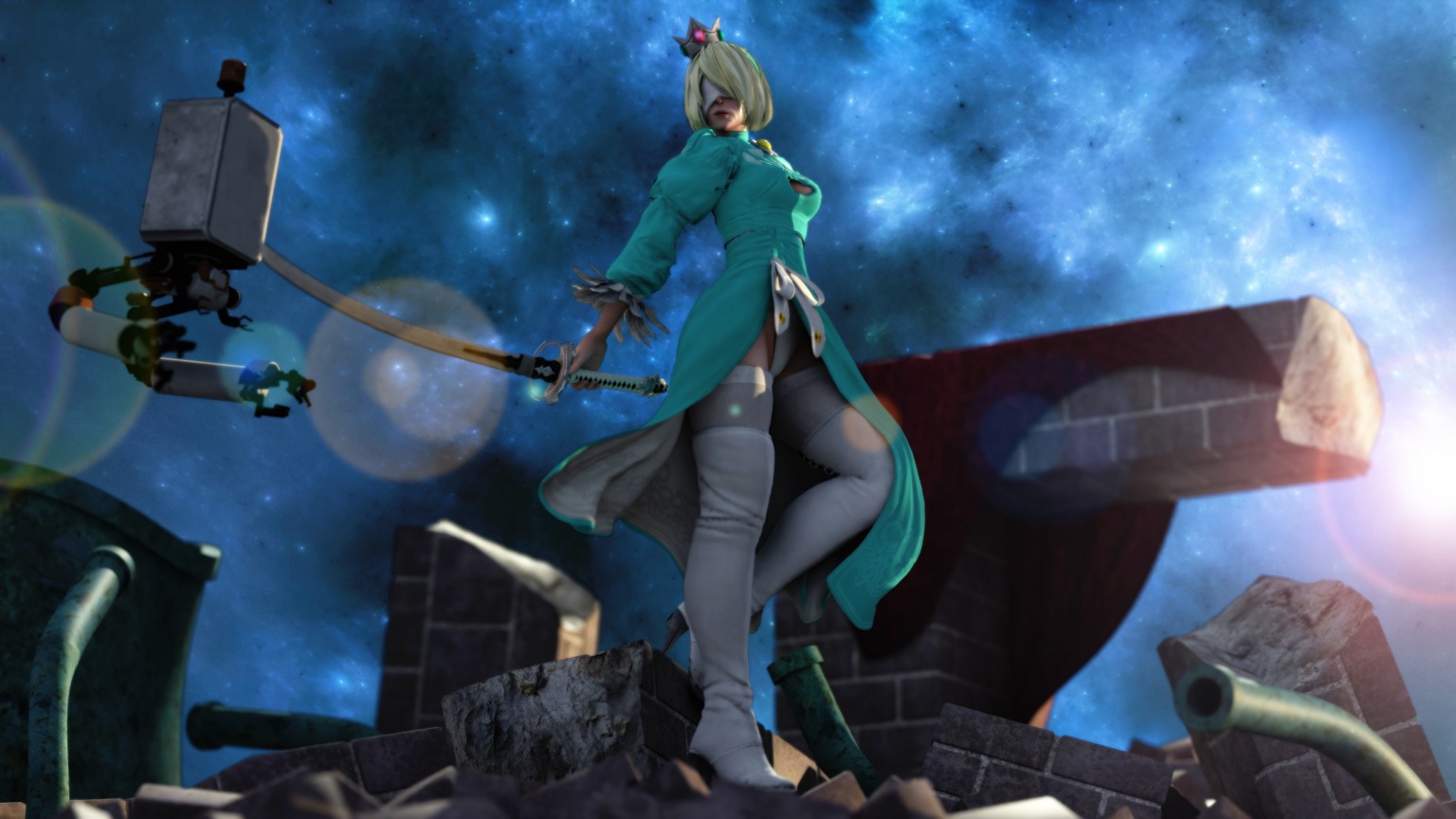 Do Androids Dream of Baby Stars
This week's release is in the spirit of Halloween, a little dress up! We have 2B modeling the aesthetic of Princess Rosalina for this lovely little number!
I had a lot of fun designing this one, trying to straddle the different visuals of Nier and Mario, but I'm quite pleased with the result overall.
Thanks for looking!
© 2B - PlatinumGames