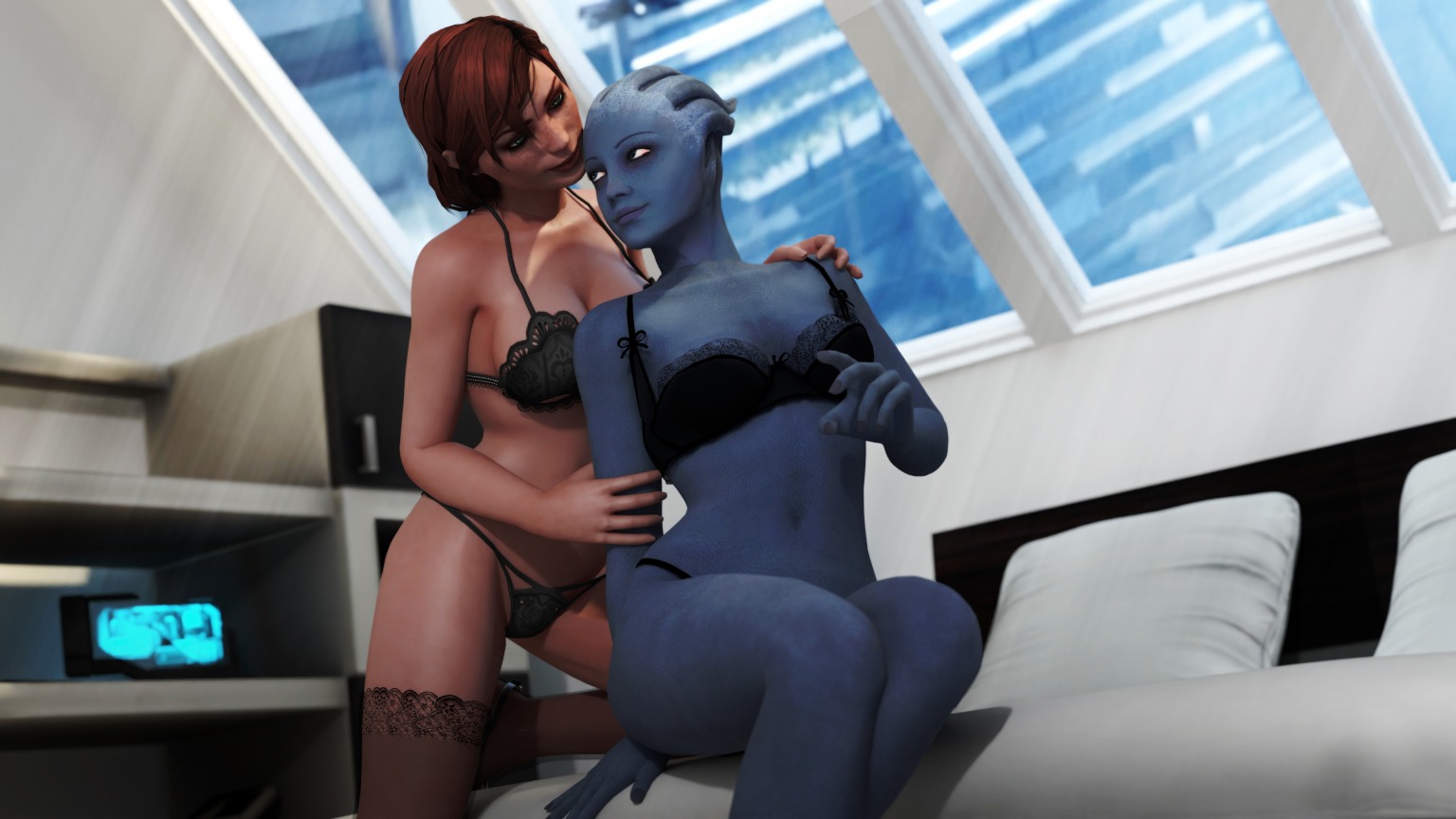 Fraternization
So this is a little odd, since I had just posted a render-dump for my V.I.P.s of "all my May content" and then… this one, which wasn't among them, haha. I couldn't believe that somehow I'd forgotten Mass Effect's remaster was coming out this week, and how could I, the most hopeless Liara-mancer, not have a Mass Effect work to commemorate the occasion!?
So I got to work, and blasted this out! I'm quite pleased with it, Shepard (of either gender really, both are great) and Liara are a ship I've been shipping since I played the first game. Can't miss with these two.
But yeah, I haven't actually bought it yet, since I'm hopelessly behind on my "to play" list already but I will be getting it at some point, and I'm quite excited.
Thanks for looking, have a great weekend!
© Liara - Bioware