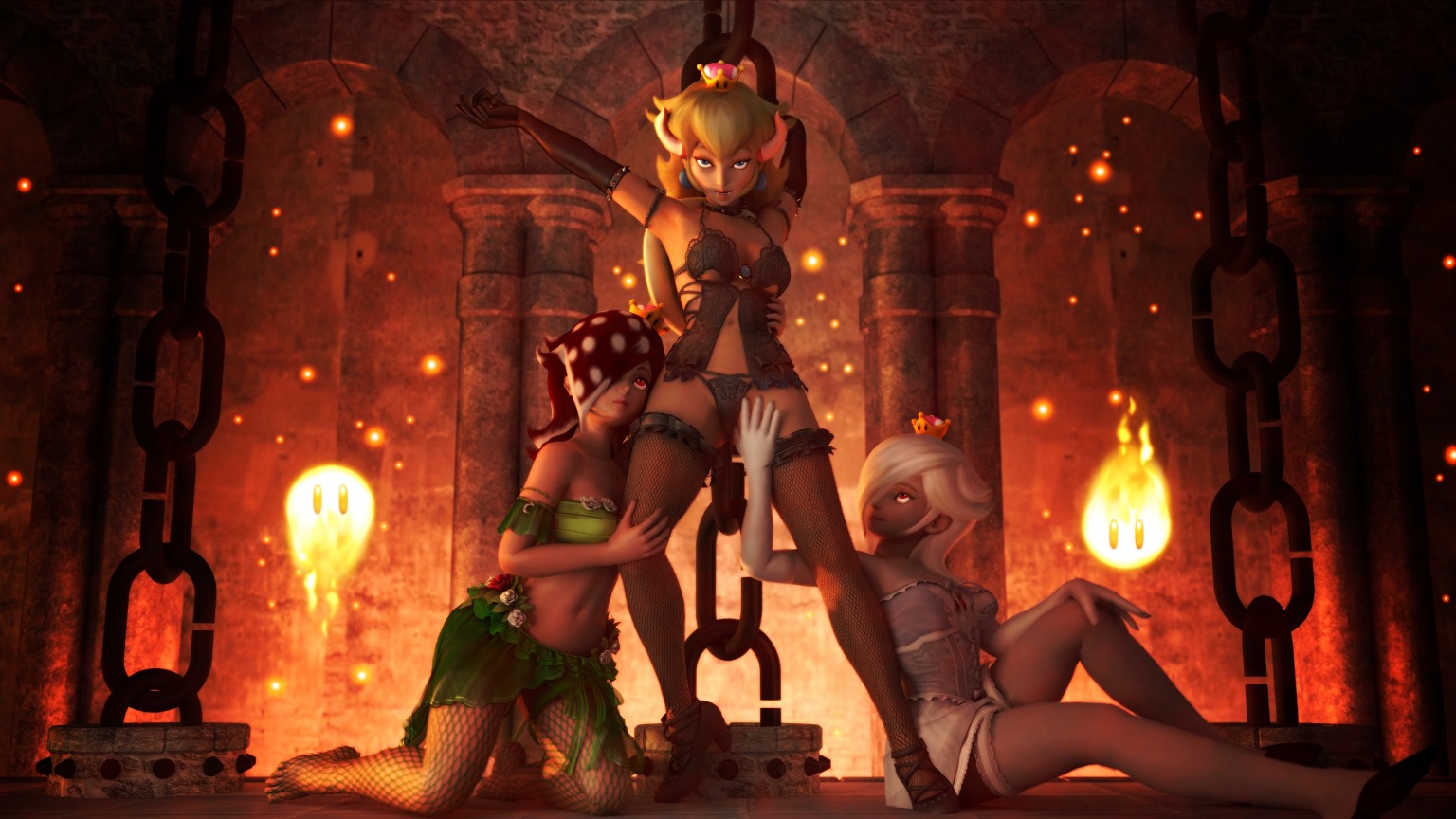 Hail to the King
Bowsette joins us this week for a little fun in her castle!
I've had the idea to have the various ette's worshipping their King for some time, and finally got a solid idea to get it done. Overall I'm extremely happy with this!
Alternates include futa versions, worry not, as usual I have partitioned them off. Thanks for your support!