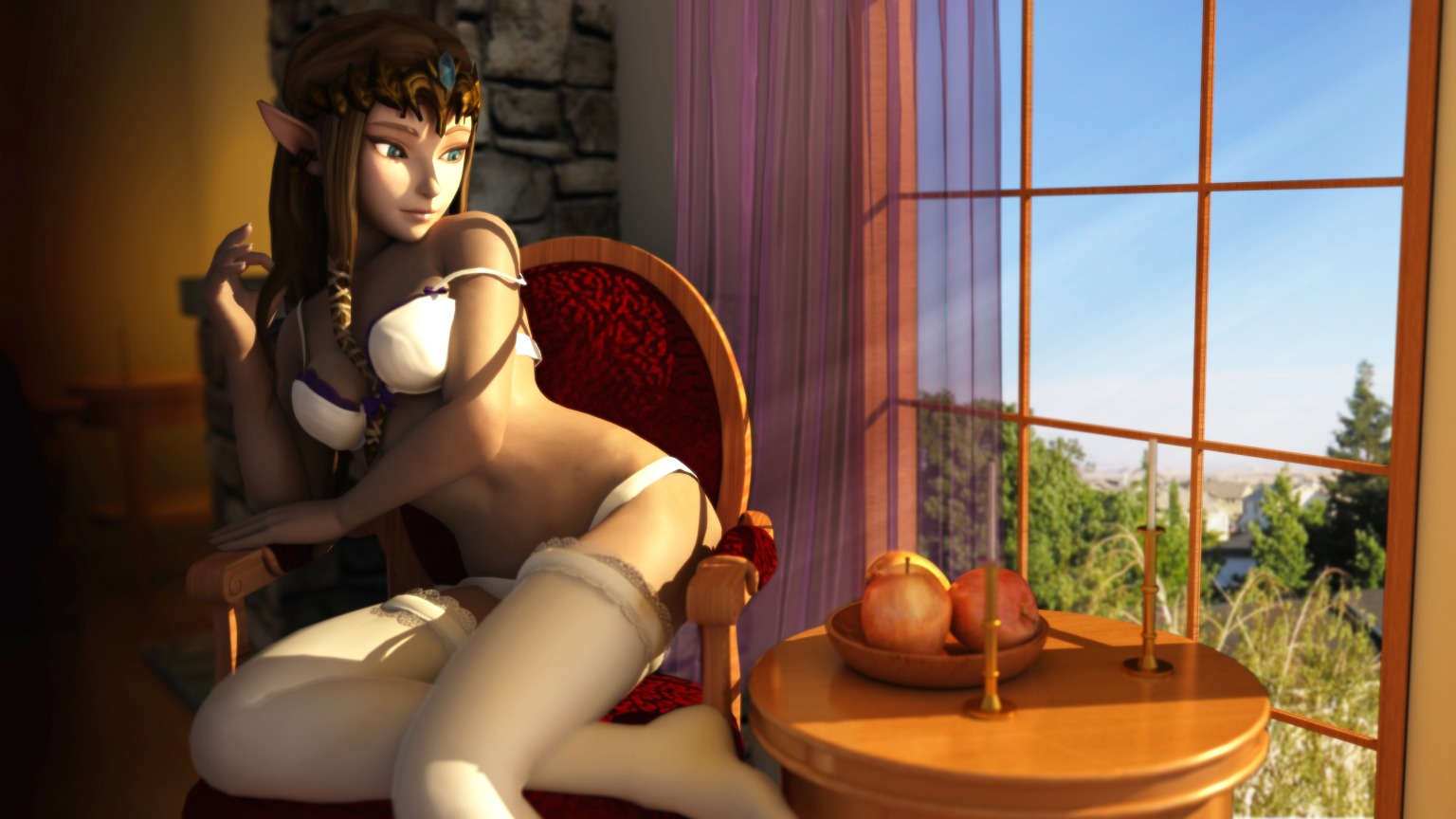 Her Majesty
This week's entry is another in a series based on various Imgur posts I've found. :) I saw this very regal looking pose and decided straight away I just had to recreate it with the Lady Zelda.
I also had some fun here with yet more experiments relating to indirect lighting using higher settings for final gather. Thanks to my new nude models having way less geometry to deal with, I can use higher fidelity settings without it taking 6 years to render. :D That's been quite fun!
Check out Patreon and Gumroad for some saucy alts as well. Happy fourth if you're in the US, and if not, hope you have a great weekend all the same!
© Zelda - Nintendo