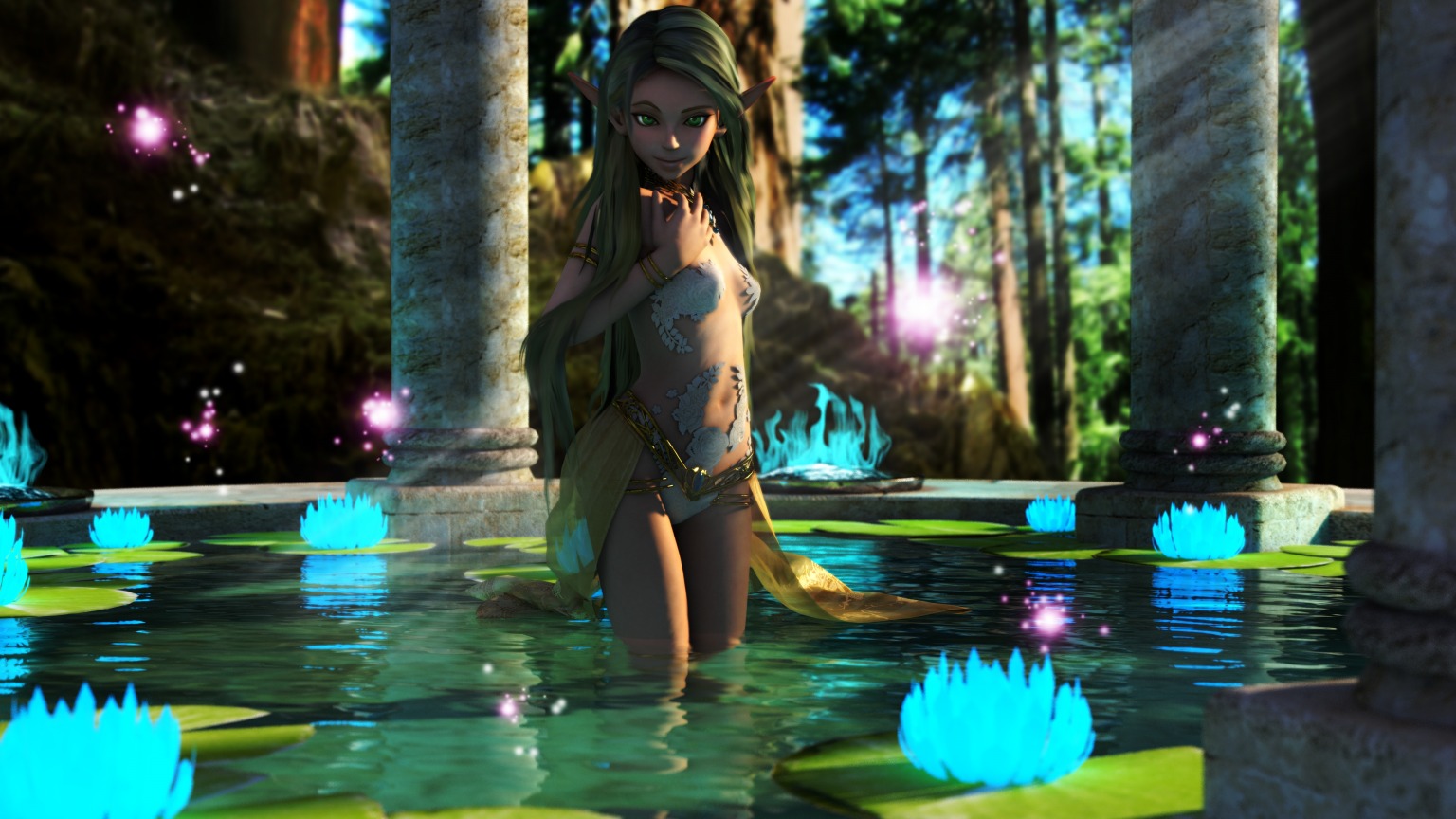 Interlude of the Forest
This week's entry features the rarely seen Great Fairy from Twilight Princess. Though the designs in Breath of the Wild are amazing (and I have some ideas for those if they ever get ripped) this one will always be a bit iconic for me, since Twilight Princess was the Zelda game that made me fall in love with the series.
I really enjoyed the posework done here, as well as some new fabric physics done up in a different way to what I've done before to achieve the "floating" look the skirt has.
Thanks for looking!