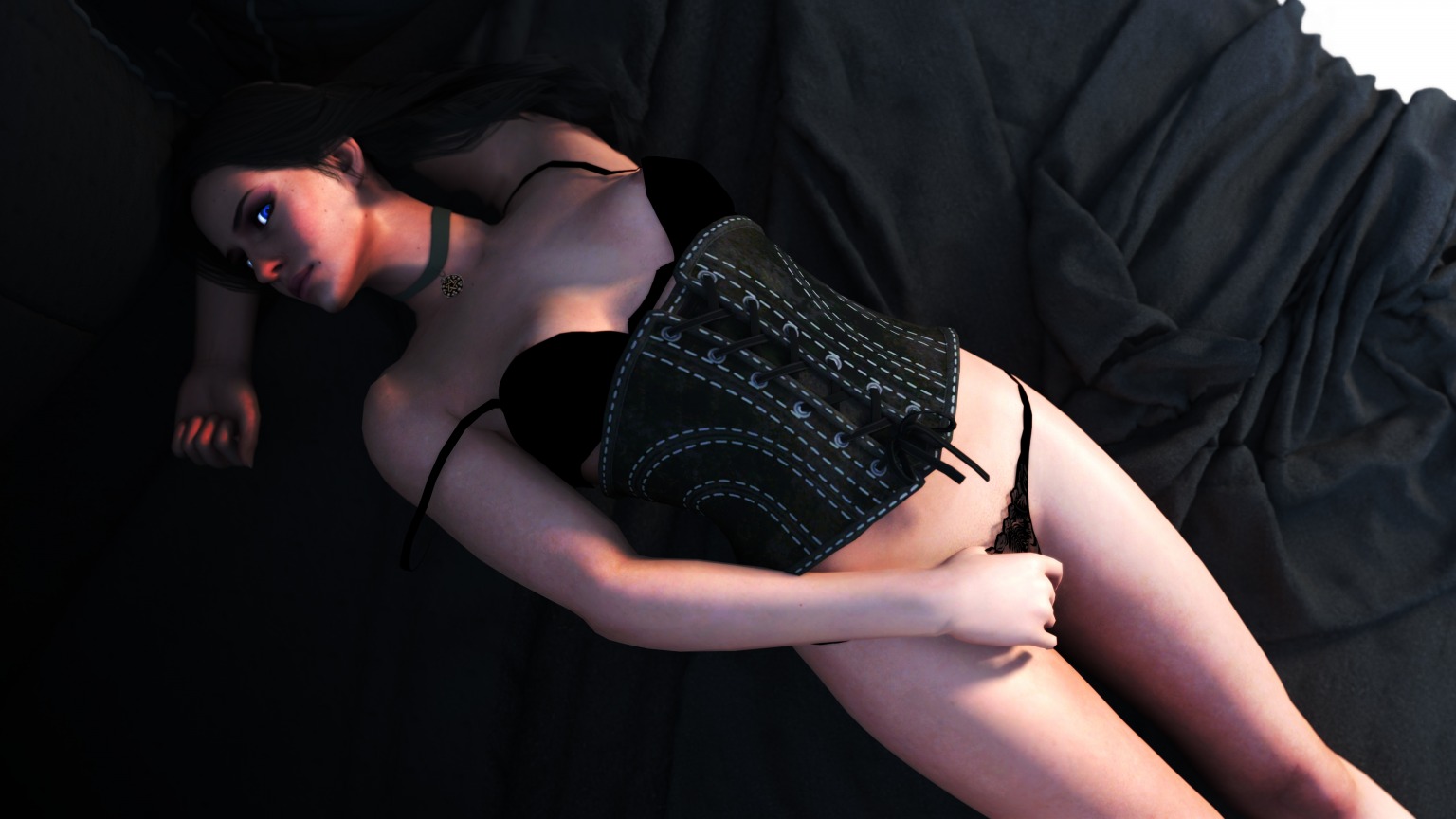 Lilac and Gooseberries
For this week's entry, we have a pinup edition featuring the lovely Yennifer of Vengerberg, Lilac and Gooseberries!
Despite the fact that I romanced Triss, I cannot deny the allure of this dark haired maiden. (Also I know in the lore she's "the one" for Geralt but I have a weakness for redheads… ) At any rate, I wanted to go with something with her special brand of stoic-yet-alluring, and I think I've pulled it off fairly well.
Where I typically go with a coy, playful look, I went with her nearly standard expression, almost like she's saying, "Yeah, I'm hot. What are you planning to do about it?"
Enjoy!
© Yennefer - CD Projekt Red