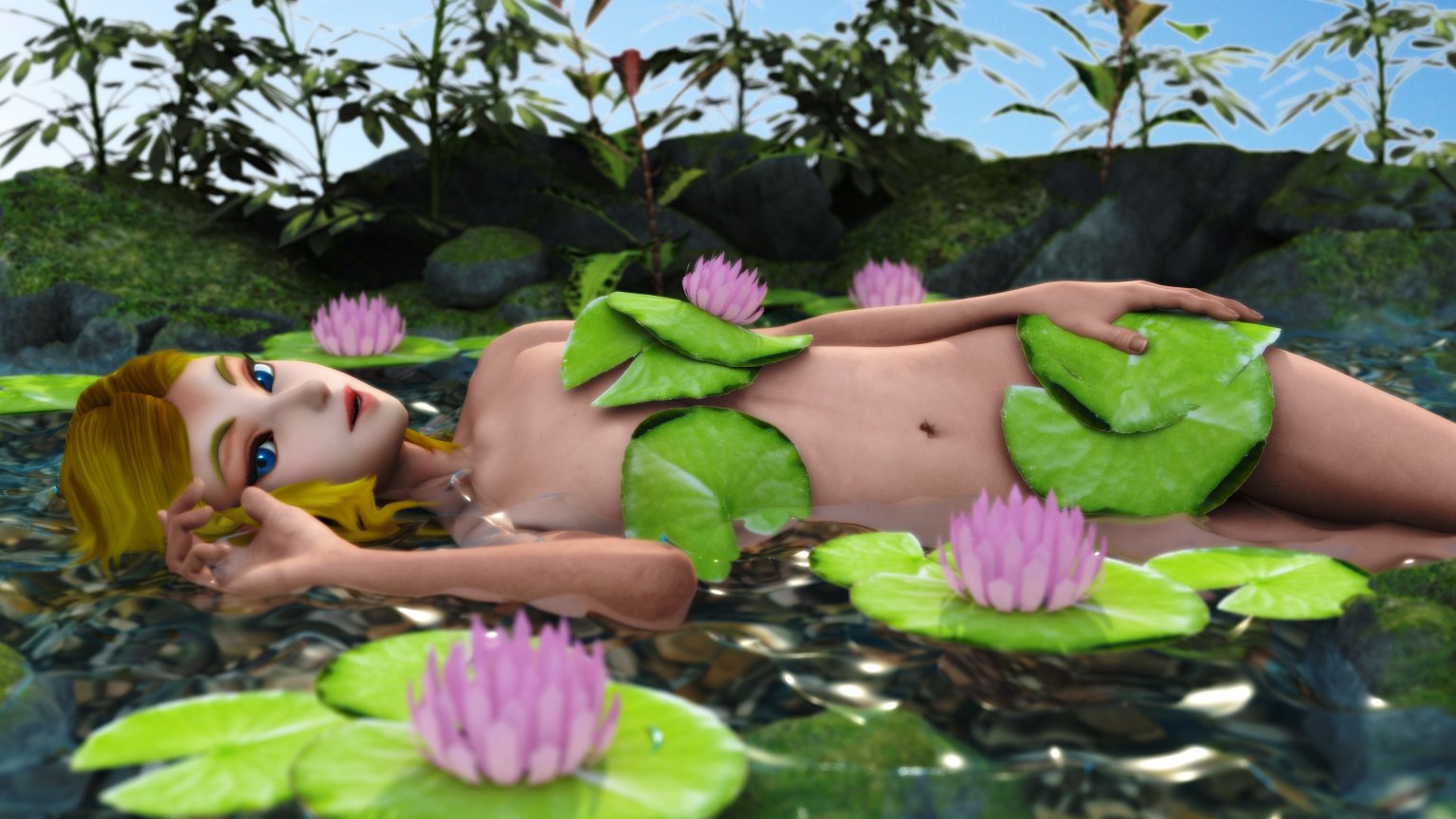 Nymph of Zora River
Posted: December 09, 2017
Zelda is tantalizing us from this beautiful spring this week! I hadn't planned this one at all, literally just sat down and built about 90% of the scene in roughly 30 minutes. I also had a lot of fun after that working very hard to finally get 3ds Max's water shaders to play ball with me and give me the look I wanted, heh.
Overall I'm very happy with this piece! And a quick turnaround means I can hopefully get my Odyssey piece finished for next week. Thanks for looking!
Check Tumblr and Patreon for the NSFW alt!