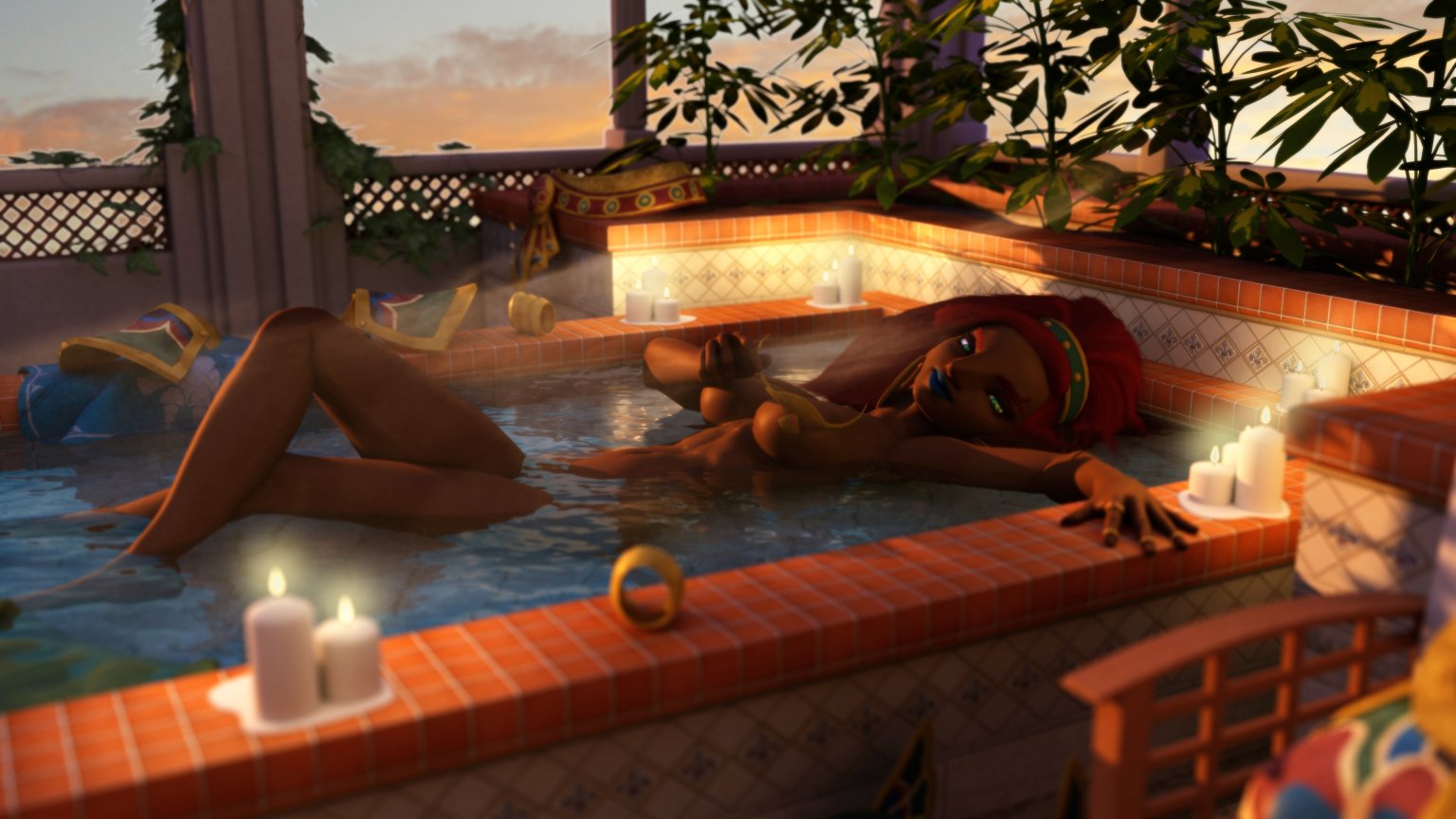 Oasis in the Desert
This week for your viewing pleasure we have the lovely Lady Urbosa joining us from the balcony of her Champion's suite, giving us a peek at how she goes about winding down a day of hard training to fend off the apolocalypse of Calamity Ganon.
At the risk of sounding like I'm praising my own work too hard, I absolutely adore how this piece turned out, and it was largely accidental! I was playing with the idea of an Urbosa picture shot from above in this sort of pose and setting but just couldn't get it to look right, due mostly to 3ds Max's water shader being highly uncooperative.
After fighting with the original concept for some hours, I got irritated and imported a scene from an abandoned project in the middle of 2017, deleted the furniture minus one chair, and set it in the backdrop and went for a dusk look to the picture and did a blind render. It looked fantastic. I added a couple extra poses, did some fun stuff setting up the area with Urbosa's distinct armor and clothing, and bam, done.
Thanks for looking, and please do check out Tumblr and Patreon for the two alternate versions! Tumblr gets the first at the end of the month, Patreon gets both right now!
© Urbosa - Nintendo