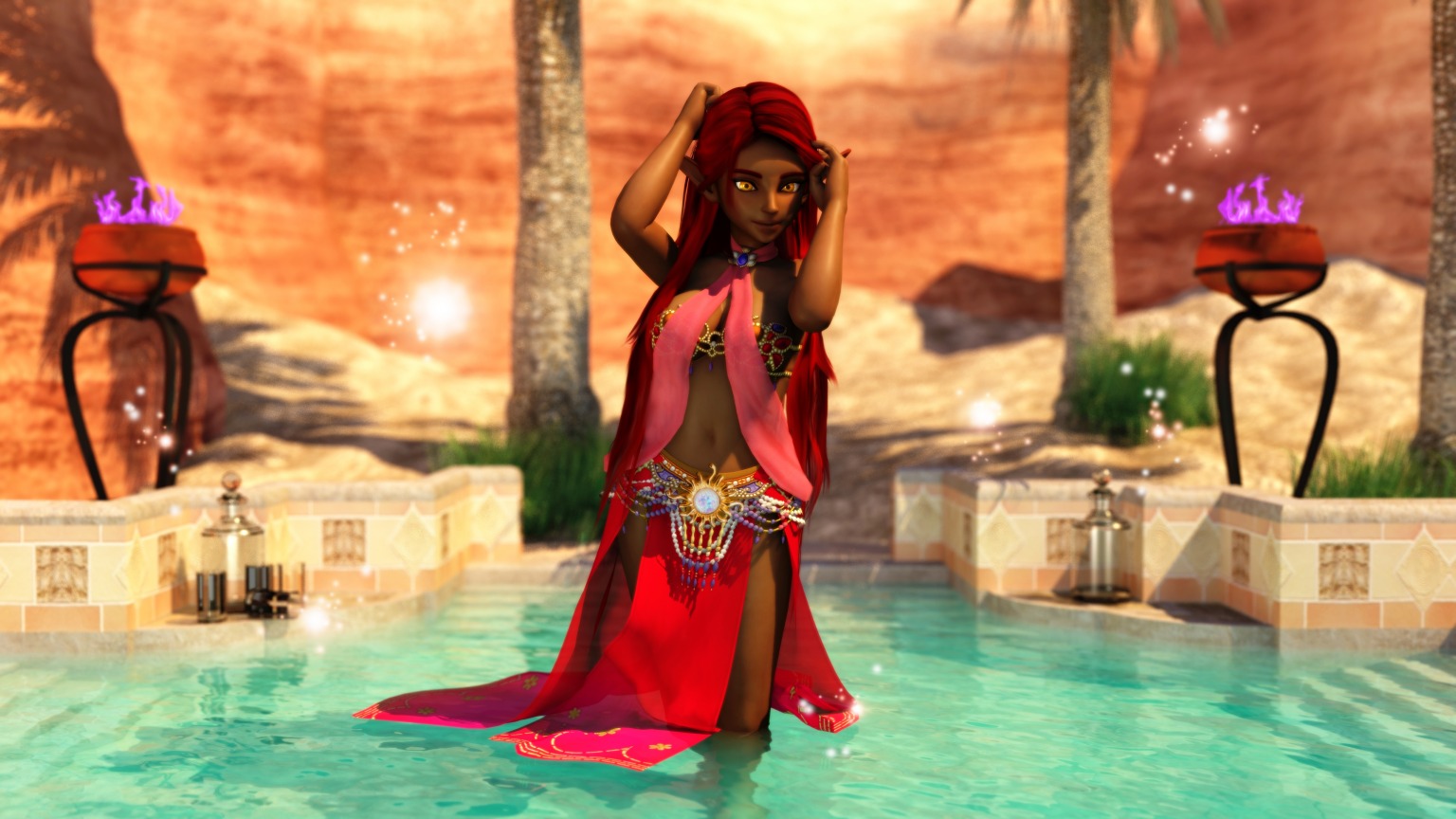 Oasis of the Spirit
For this week's entry we have something entirely from my lovely wife: a Gerudo Great Fairy joins us at her Oasis!
This was originally supposed to be release last week, in celebration of the summer solstice, but this model just wasn't cooperating, ha. We had numerous problems with a render that took quite a while to get done and in the end, I had to backburner this one in favor of Some Like it Hot, and, even then it was still released a day behind.
Nevertheless, though, the results here speak for themselves. The design for this fairy is based on the other Great Fairy model I did, though the outfit is much different and naturally, the skin tone.
I'm quite pleased with the results, and so is she!