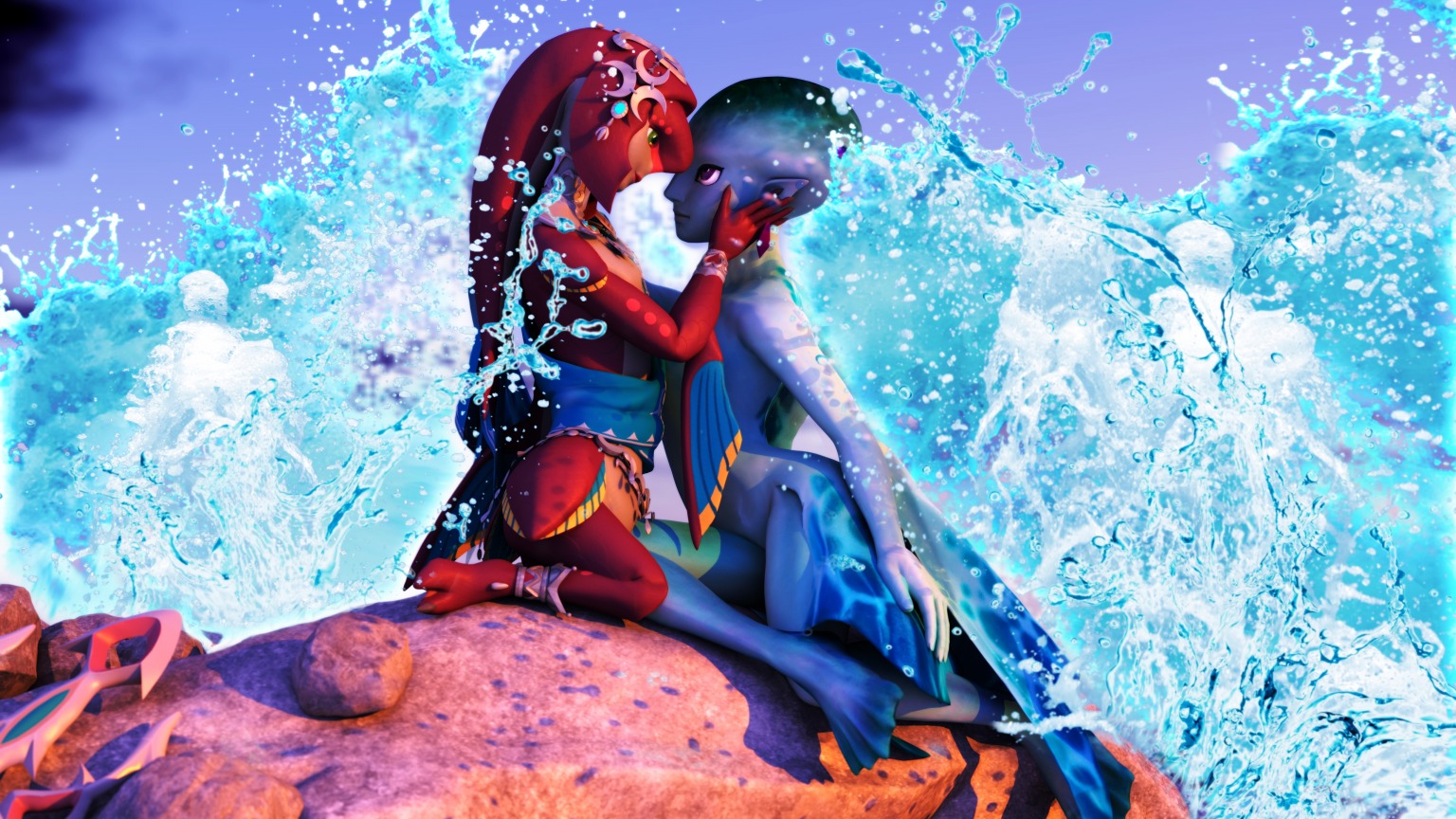 Part of Our World
Starting out this month we have an entry featuring my two favorite Zora, Mipha and Ruto!
I initially wanted to do more versions of this of a more mature nature, but honestly without them having any real… genitals… it just ended up looking goofy. To that end I went ahead and kept it relatively PG but still followed through on the initial concept.
I'm also really happy with the water effects the wife was able to add to this, it really makes the picture. Thanks for looking!
© Mipha, Ruto - Nintendo