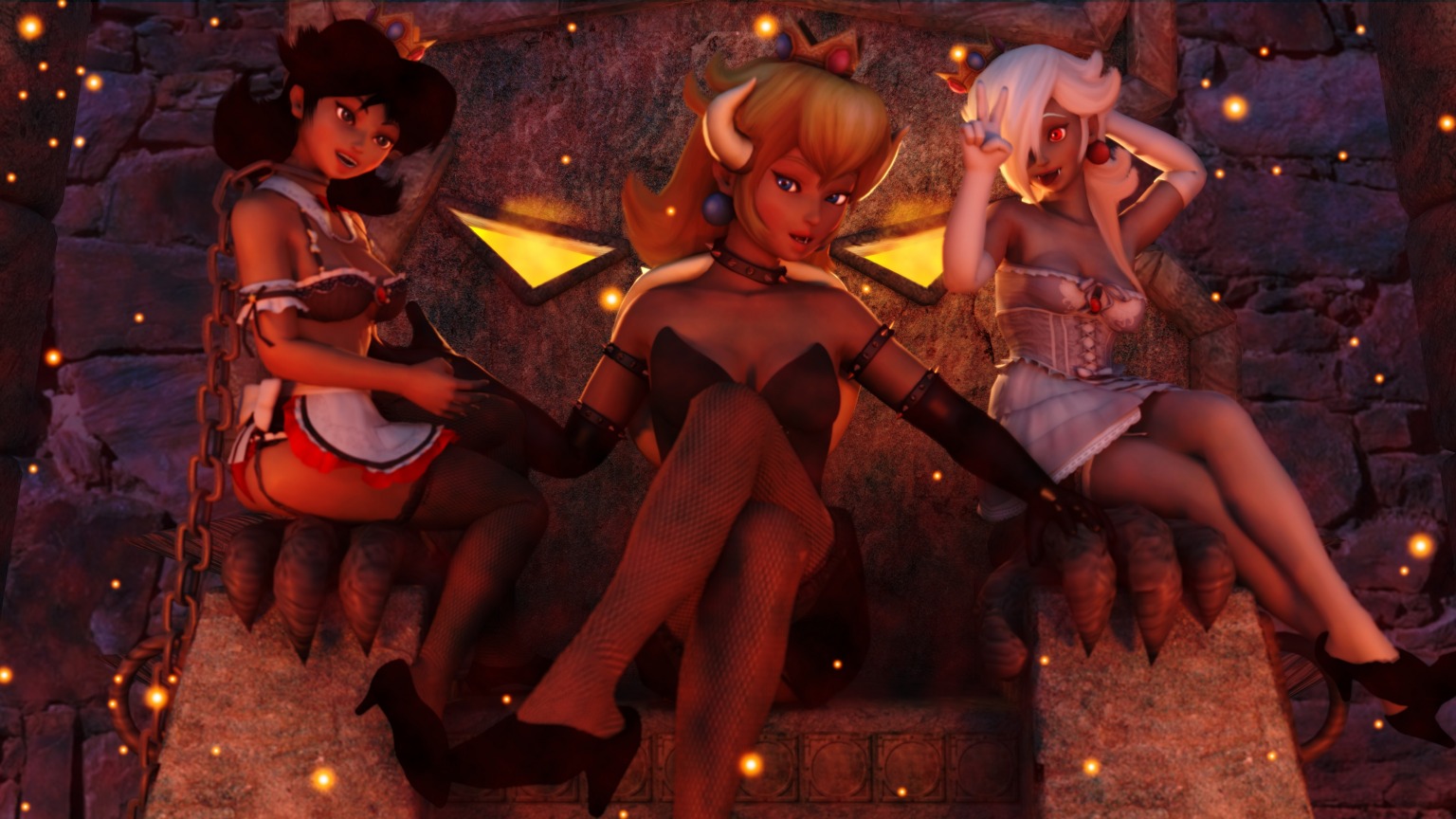 Queen Koopa's Consorts
Happy Halloween all!
Branching off my previous Bowsette work, I decided to put something quite epic together for all Hallow's eve, featuring her, and the other two popular ones, Booette and Chompette. :D I really like how this one turned out!
This work in particular has a lot of influences from my partner in crime, especially when it came to putting together the outfits for the other girls.
You can expect more of these lovelies in the future. :)
Note: Along with the usual unclothed versions, we have two erotic alts this week too! I apologize it's been so long since I did that last, I know a fair few of you enjoy those. I'll be sure and make sure that happens more regularly going forward. Thanks!