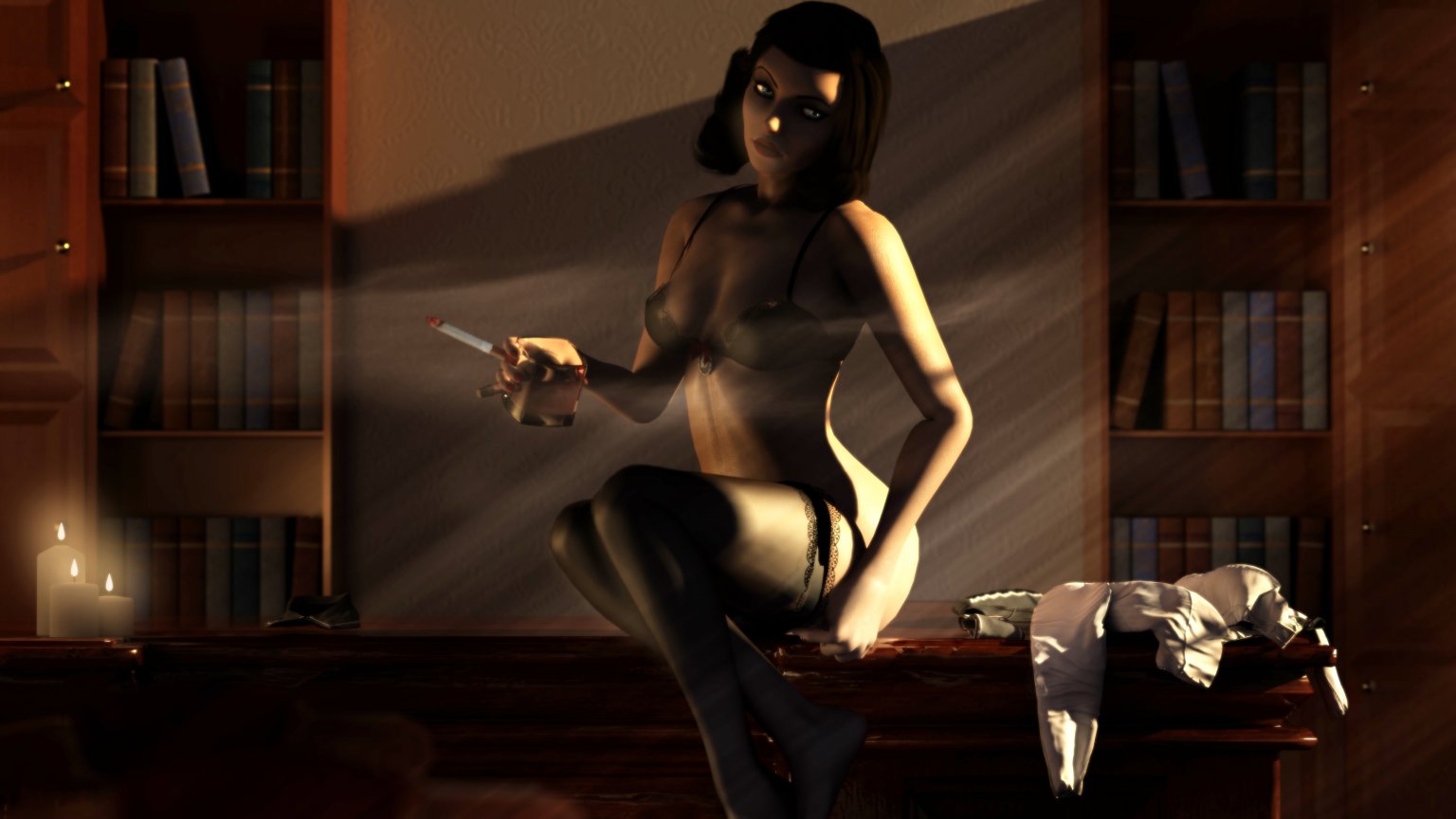 Risque Noir
For 2018, a big goal of mine is to branch out away from just Zelda and Mass Effect. To that end, we had Pauline make an appearance last week, and this week we have the lovely Elizabeth model from the Burial At Sea DLC!
To be fair this isn't her first appearance, I did a one off with the fully clothed model way back when, but her design absolutely reeks of old school pinup look in the best of ways, so making this piece was a no-brainer. I have a few more ideas for her too.
Next week, I'll be going for Pauline once more with something more unique as well! Thanks for looking, stay tuned!
Nude version available via Patreon.
---
Support me on Patreon! See my works even sooner, and help me decide what to make!
Follow me on Twitter for the most up-to-date news, and WIP posts!
View my work on DeviantArt
Check Out my Tumblr
© Elizabeth - 2K Games