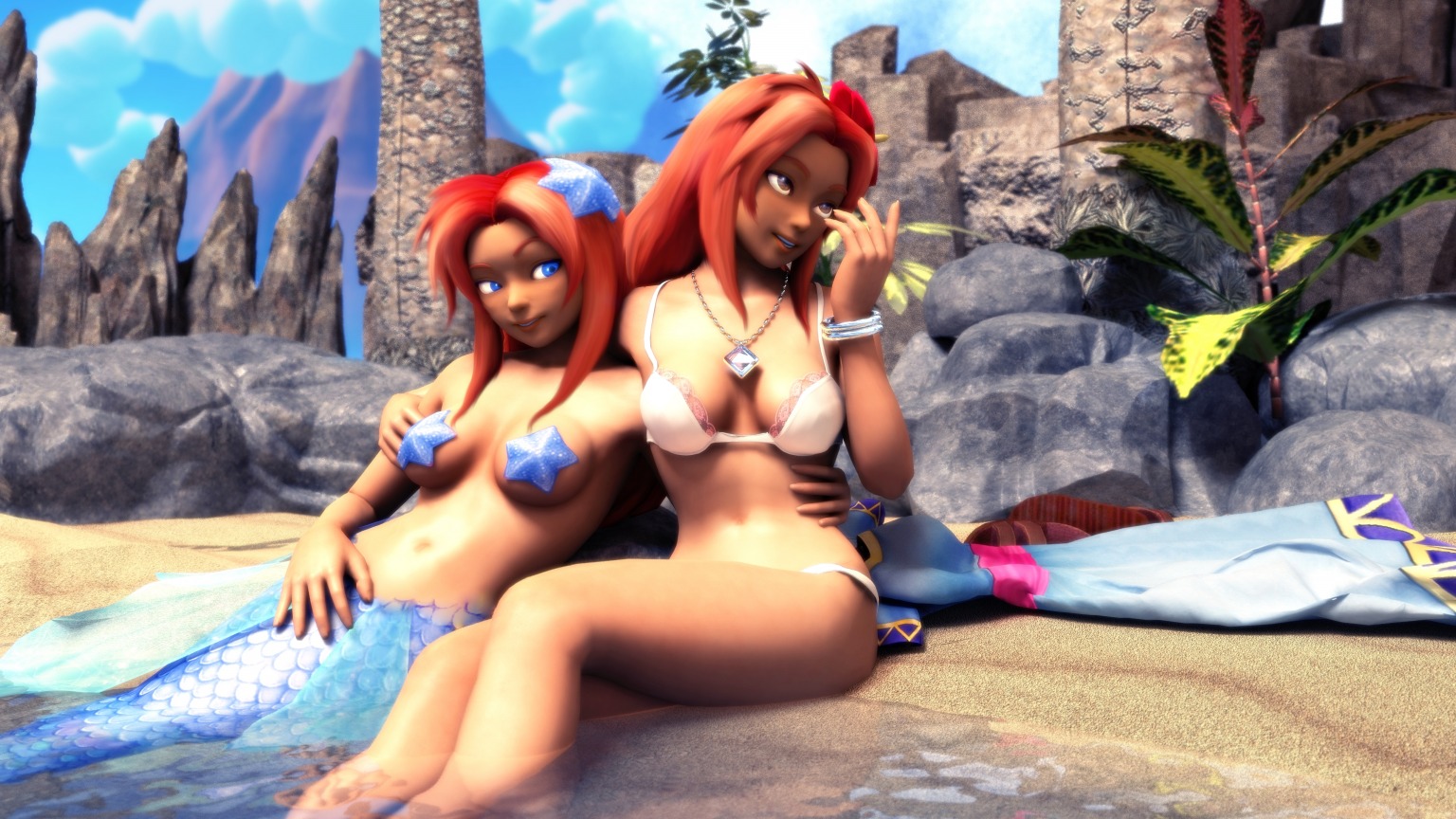 Seaside Sashimi
This week we have our first spicy piece for 2020: a beach day for Marin, where she encounters Koholint's resident mermaid!
I decided to design her very much after Marin, with basically the same features. It made the most sense to me given that if you look at her design in the game, both the original pixel art and the remaster, she looks almost exactly like Marin. With that in mind I gave her the signature tail, and some well placed Starfish, and we're off!
Happy New Year everyone!
© Marin - Nintendo