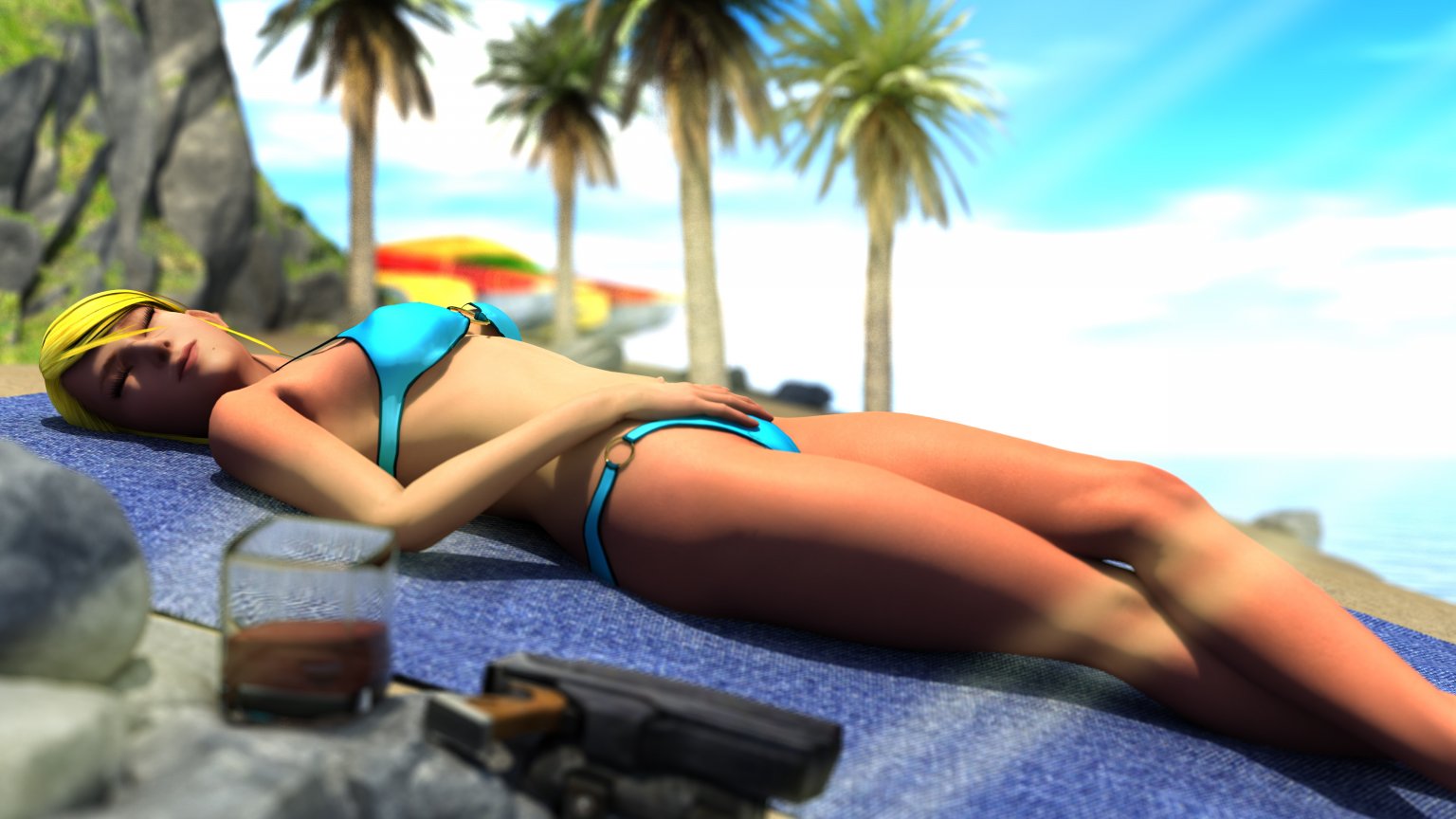 Shore Leave
Hey all! This is the first posting that managed to kill my rendering server. I'm still not certain what went wrong, but the short version is my server spent nearly 5 days spinning whatever a server has instead of wheels; fans, I suppose; and not producing a finished picture.
But nevertheless! Samus stuns us in a luscious bikini. And in the right places, you'll find she soon thought that was entirely too much to be wearing for what looks to be just about the best day off a bounty hunter could ask for.
Thanks for looking!
---
Support me on Patreon! See my works even sooner, and help me decide what to make!
Follow me on Twitter for the most up-to-date news, and WIP posts!
© Samus - Nintendo