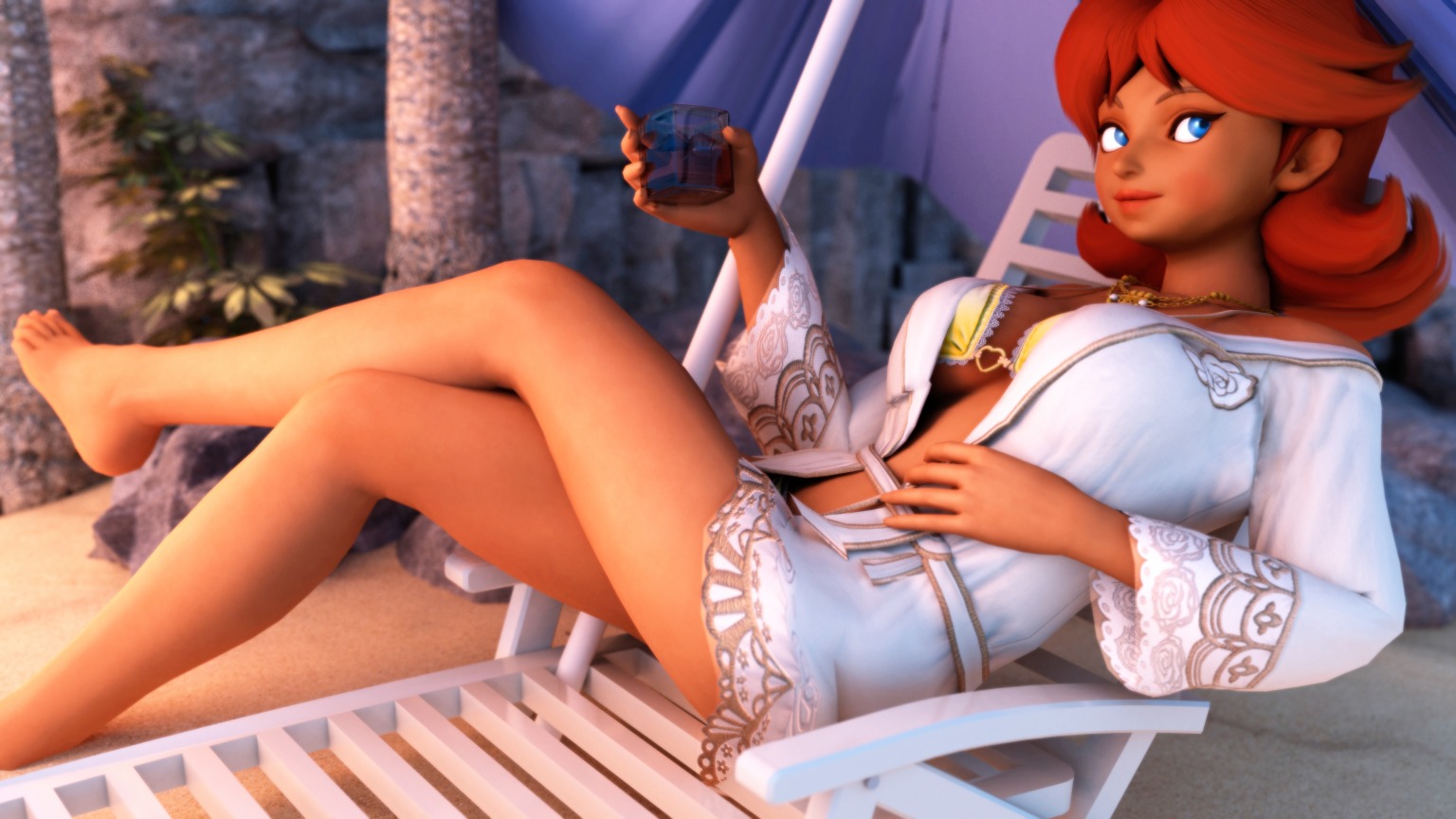 Shores of Sarasaland
And now a quick entry for Daisy! I don't often do solo pieces with her, she's usually in tandem with Peach and Rosalina, and that seems a might unfair! The empress of Sarasaland is quite sexy in her own right, and not just her gorgeous rump which seems to always be prominently featured in fanart of her, but the rest of her luscious bronzed curves as well!
I'm absolutely in love with how this turned out, once again one of those products of just a sudden burst of inspiration that had me belt the entire thing out in under an hour, and just every component of it snapped together without second thought.
In other words, completely unlike most pieces. Haha!
© Daisy - Nintendo