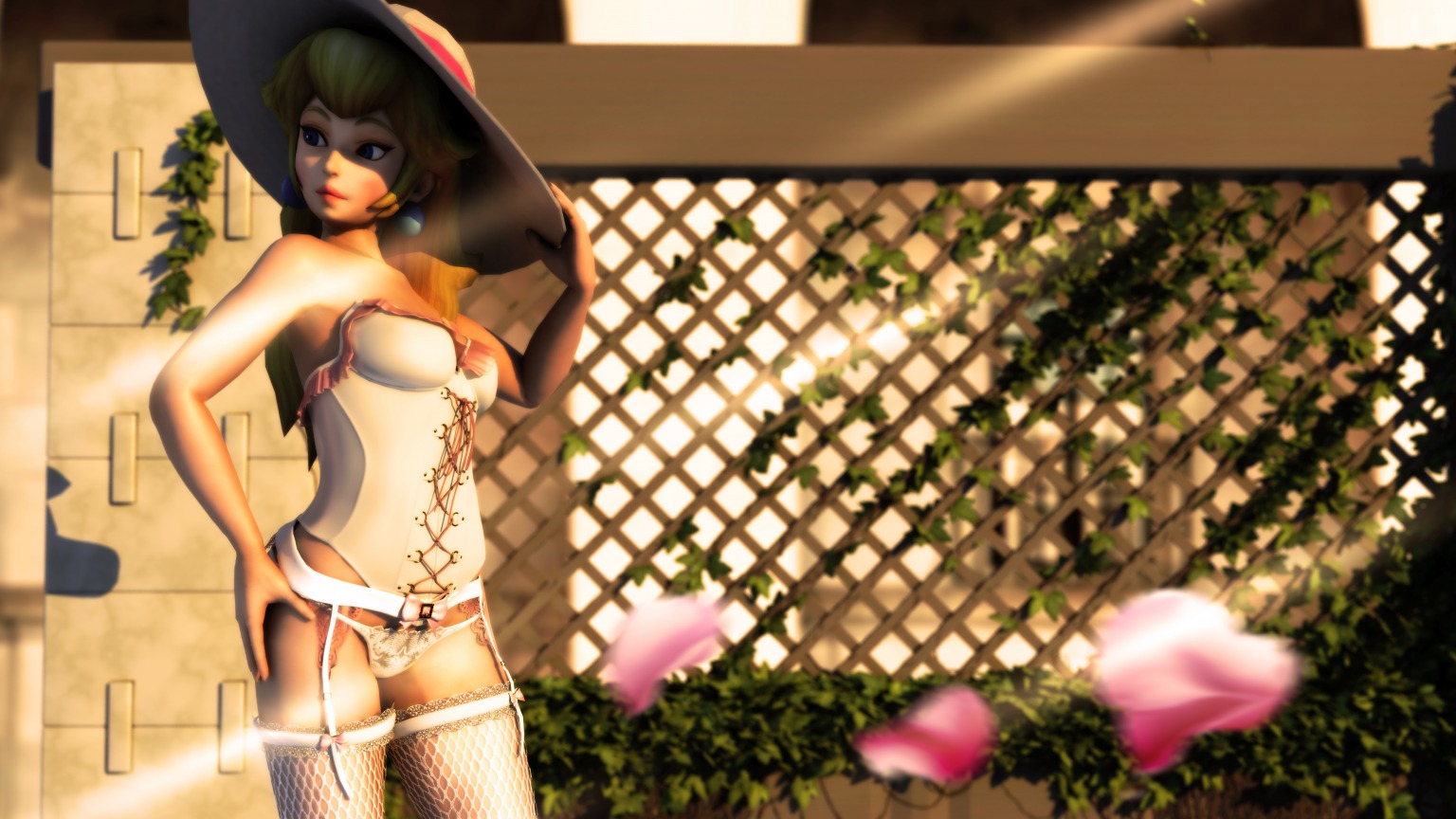 Sunny Peaches
Posted: February 16, 2019
For Valentines I wanted to do something a little simpler than most of my work, and for that, I drew inspiration from a retro pinup photo that the wife had showed me.
From that, I designed this different-toned outfit for Peach; incorporating the corset but keeping the bright colors. I love the contrast of that. Additionally I took her sun hat from Odyssey (not the actual model, used something with more detail) and overall, I just really like how this turned out.
Happy Valentines day!
© Peach - Nintendo