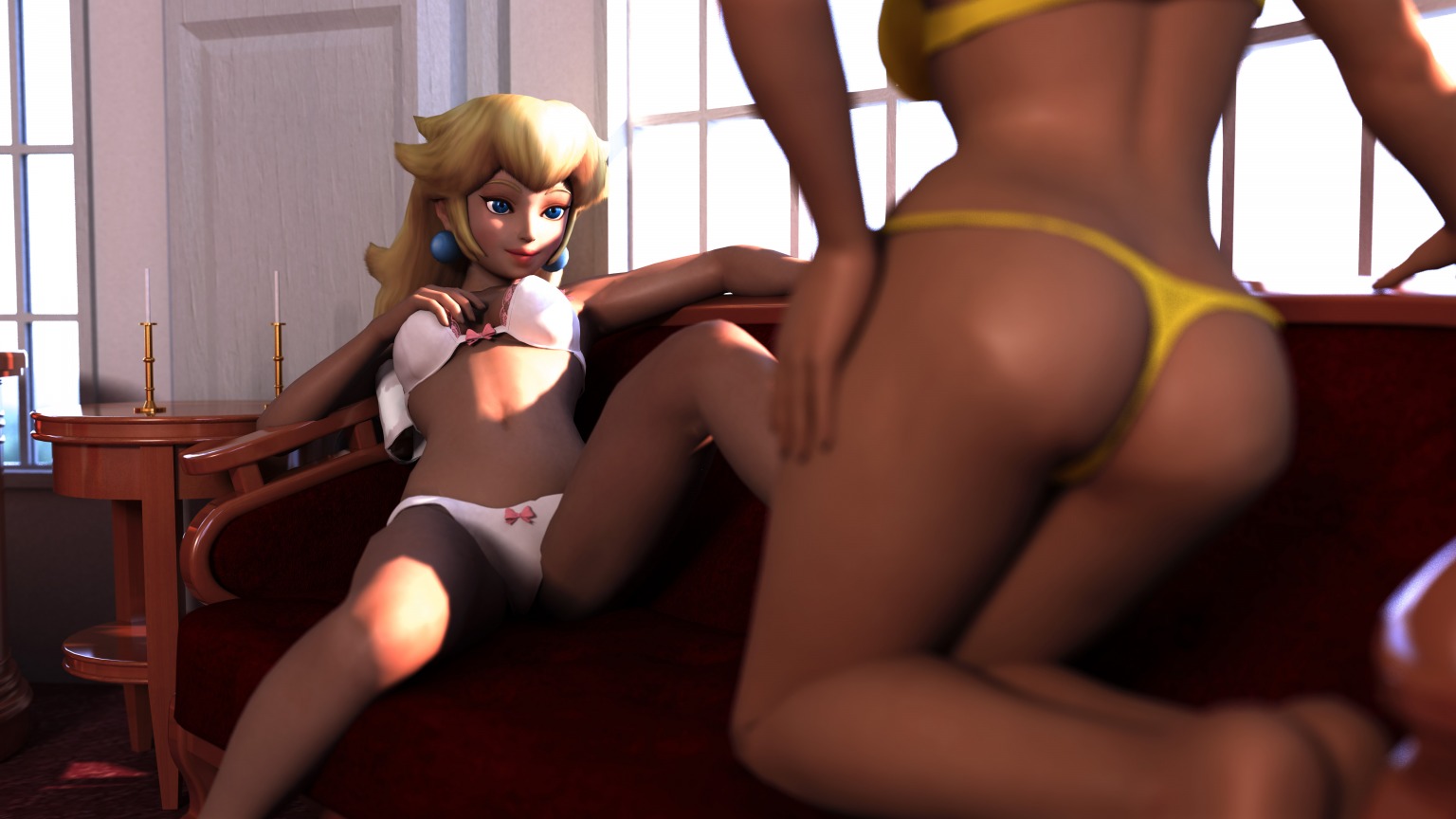 The Consorts Petals
Daisy and Peach join us this week for a little ladies togetherness time! Despite them being one of the most iconic lesbian ships in Nintendo (at least, for the fan artists, haha) I realized that to my memory, I've never actually done one with them!
Instead of just making it all about the sex, I wanted to first do two shots of them, taking each other in. I really like the visual of these two, they make up the first two renderings and I'll be posting them separately.
I also did some new stuff with lightning, more indirect lightning to be precise, which drove up the computation time quite a bit but the effect is subtle, yet stunning, especially on the skin facing the windows.
Anyway, there you have it. Enjoy!
© Peach, Daisy - Nintendo