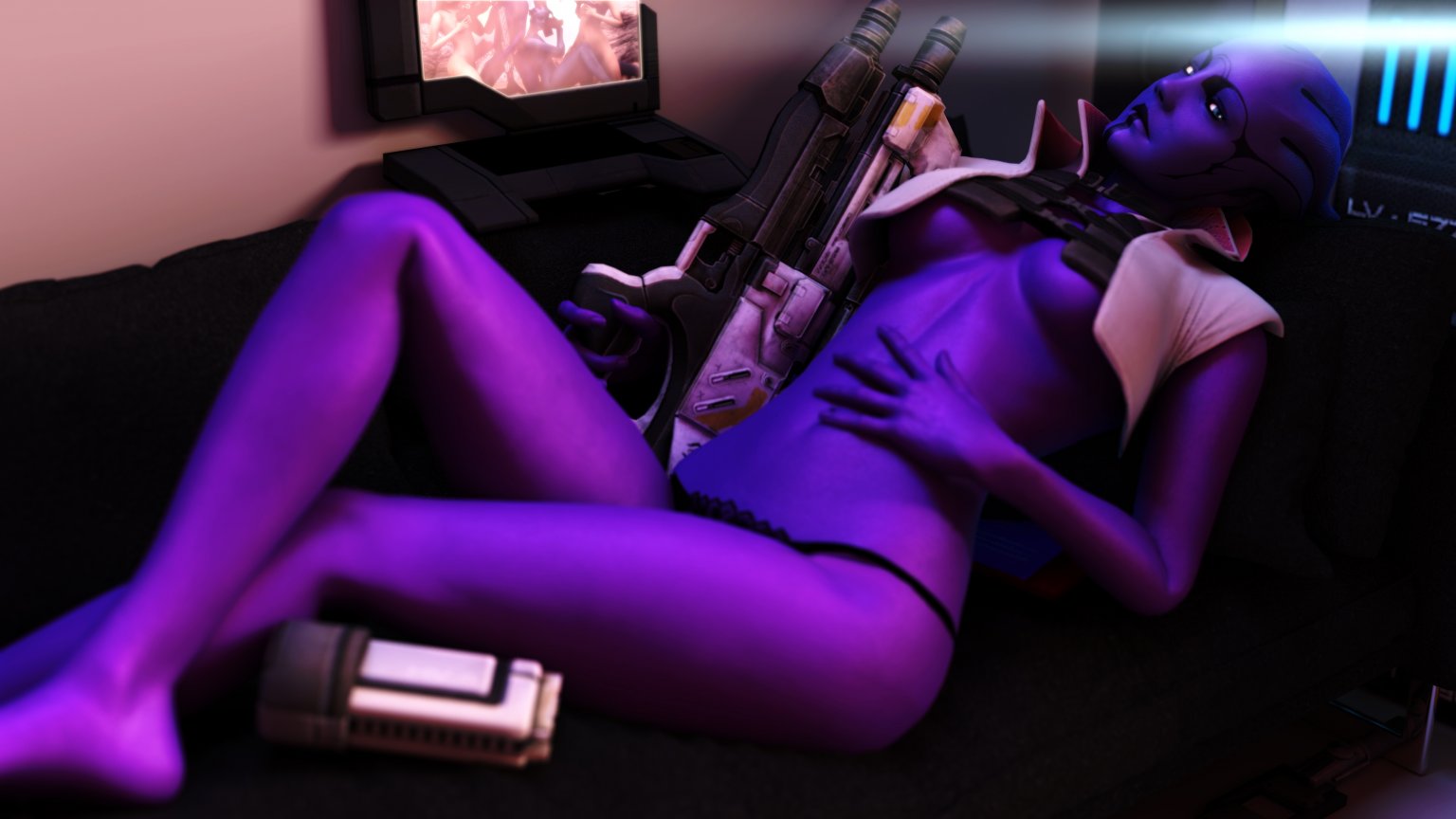 Thessian Treasure
I originally went with Biotic Booty but that seemed too obvious, heh.
And now for something completely different: The queen of Omega stops by for a quick shoot!
Again, a simple concept but I wanted to do a few key things to make it special, mainly a much different camera angle than usual, and I wanted to make sure that the ammo crates I was using to fill out the frame threw a nice contrasting blue light into the scene. As you all know I'm a big fan of including logical light sources in scenes…
Also this is the first one I've done with Aria using the skin shaders, and getting her blue-with-purple-overtone skin tone right was…challenging to say the least, hehe, I think I ran about 5 different test shots with this trying to get it dialed in but in the end, very much worth it. Versions:
Topless
Full Nude
Extra NSFW (Patron-exclusive) ;)
Thanks for looking!
© Aria - Bioware