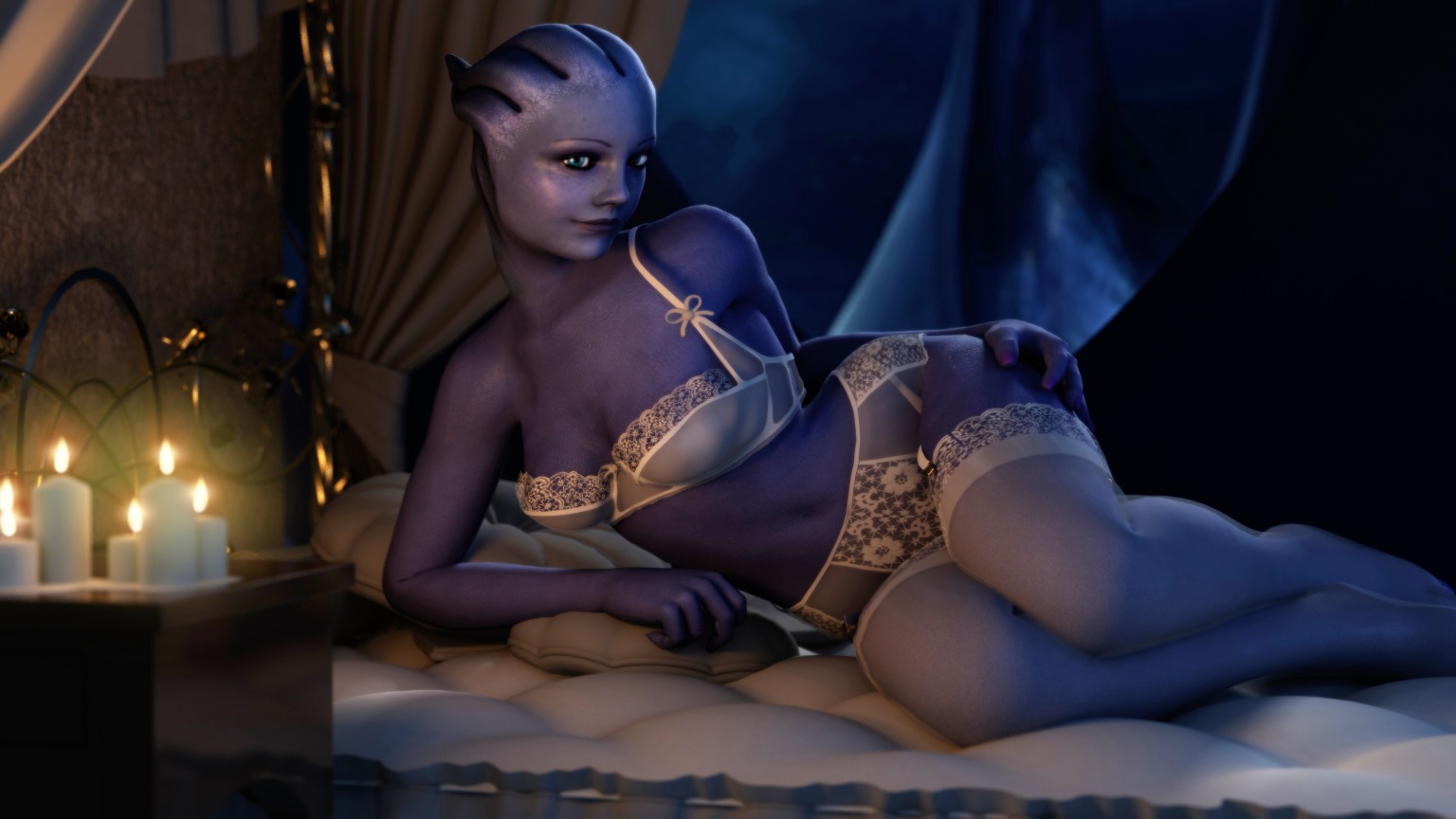 Wedding Night Sapphire
Posted: December 28, 2019
The good Doctor T'Soni joins us this week for a quiet moment on Thessia.
This was an odd one for me, because of two things; for one, this set came about almost entirely just because I found this lingerie asset and just loved it, and loved the idea of Liara in a more bridal-themed lingerie. I bought the lingerie, fitted it to her rig, and had the final of this setup in a little under 2 hours total! Quite a rapid turnaround.
Then, however, I spent almost a week getting it to render with various technical problems and server crashes, haha. I've no idea why but this render was absolutely cursed! Usually only Midna gives me this many headaches.
Either way I'm thrilled with this result. Hope you enjoy!
© Liara - Bioware