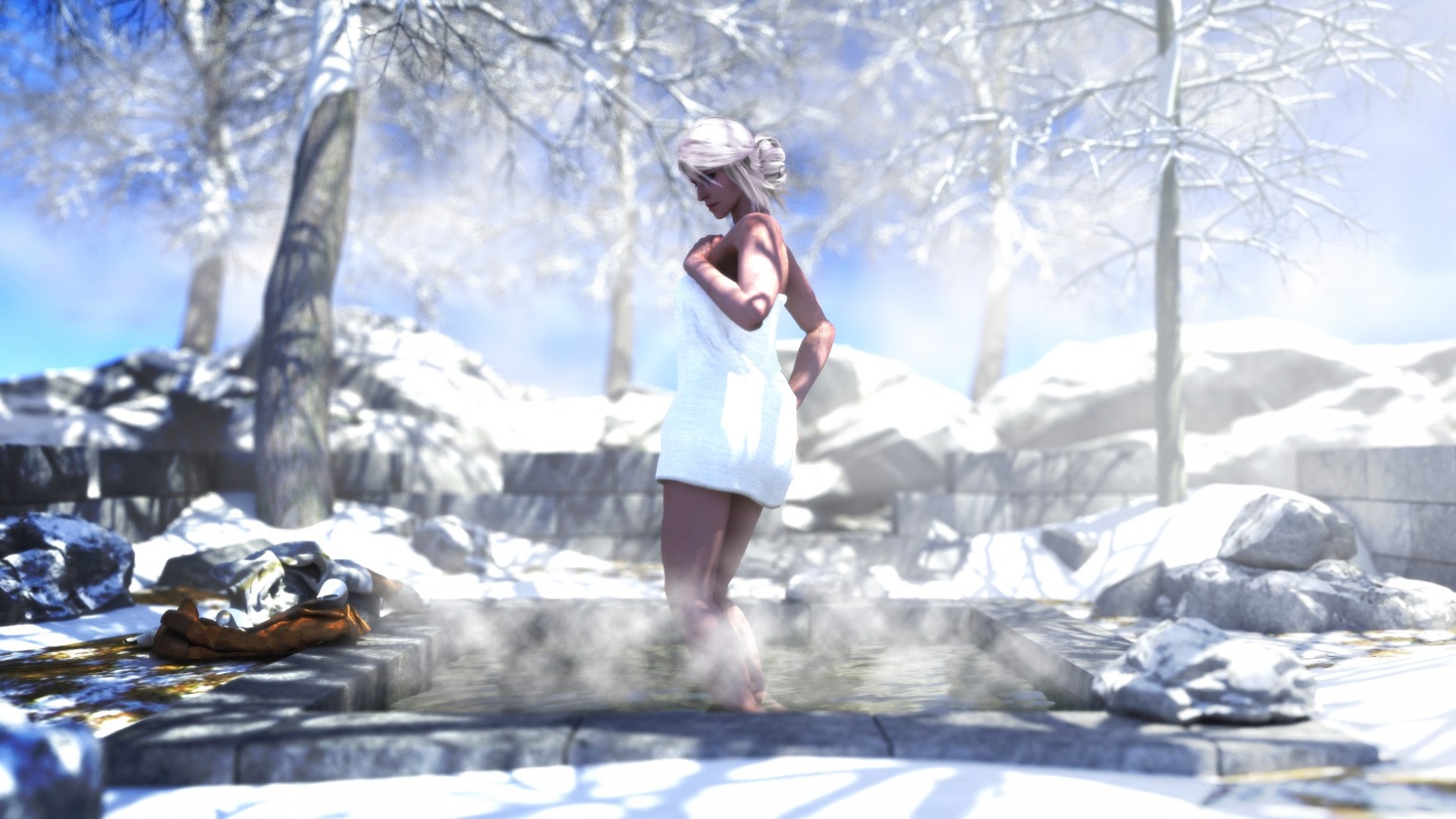 Winter Solstice
We run into Lady Cirilla this week, taking a moment from her adventures on the northern roads for a dip in a hot spring. :)
I find it ironic that during the winter I do a lot of summery pieces, and then when things start warming up, I do more winter pieces, haha. The grass is always greener they say. At any rate, I got some winter trees in a CG pack way back that I hadn't yet had occasion to use (basically regular trees, just with snow. I know it doesn't sound like much but that's a TON of work and I was so happy to find free assets that came that way).
I built up this little stoned-in hot spring and added some fog effects to make it look a bit more wintery. I'm in love with the result! She looks so gorgeous in this scene.
Thanks for looking, enjoy!
As a heads up, there is one more to this series that was just being an absolute pain to get rendered correctly and I'm afraid is running behind schedule, it's a different sitting pose I'm quite happy with, I'll get it posed as soon as I can. My apologies!
© Ciri - CD Projekt Red