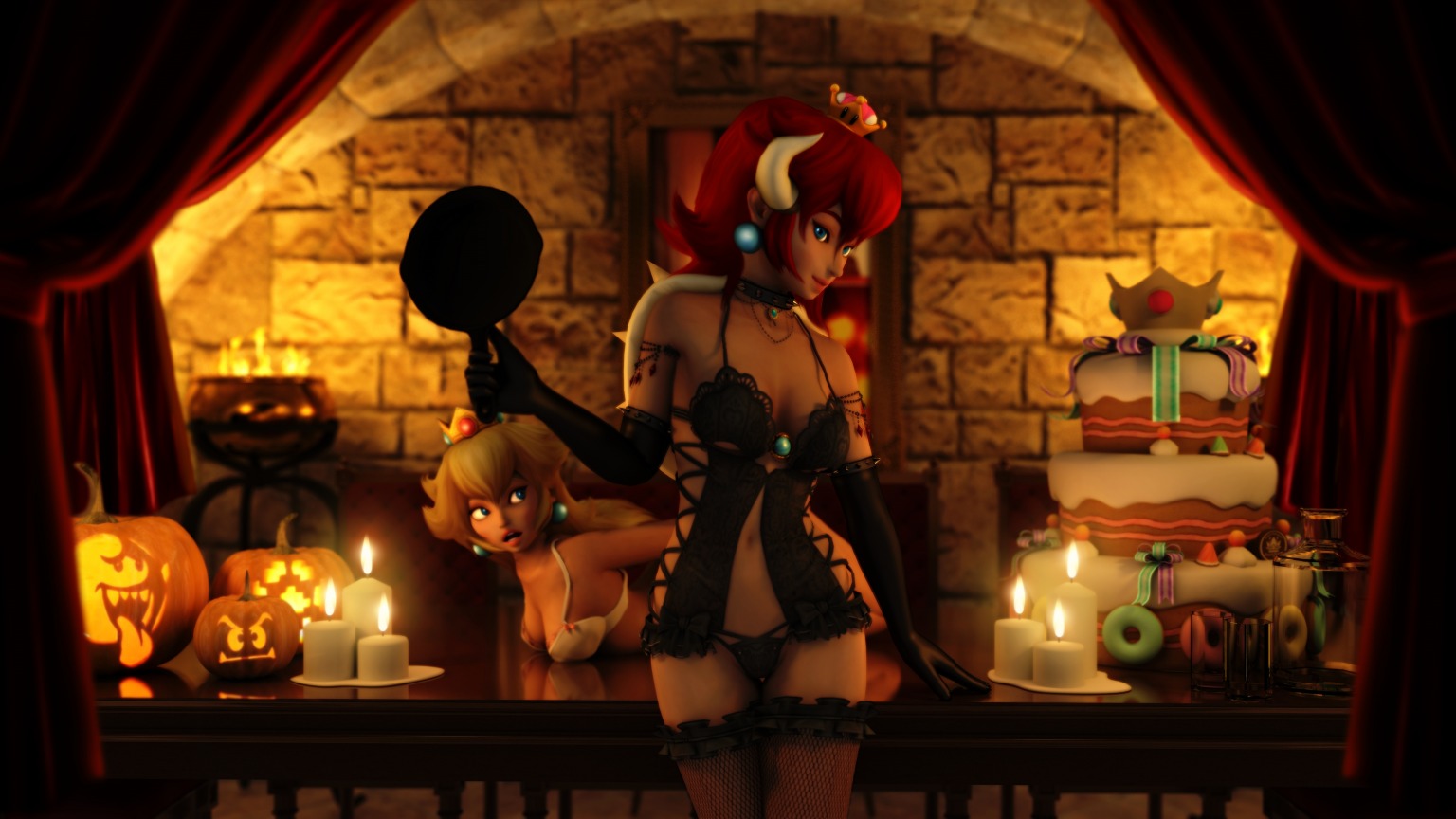 Sorry Mario, The Princess is in My Castle
Bowsette invited us over for Halloween, but my oh my, we did not expect the treats to be this yummy!
As a special note, I spent like half an hour trying to figure out what to use for the spanking implement… finally I thought of Peach's frying pan! I love it. I love it so much.
Thanks for looking!
© Peach - Nintendo